ENFRAMING HOME II
Multimedia Filminstallation
Kuratorin: Yuko Hasegawa
Das Langzeitprojekt enframing home bezieht sich auf eine abgewandelte Form des weltweit verbreiteten Kinderspiels "chinese whispers" (Flüsterpost). Dabei wird eine Nachricht durch das Weitererzählen von Mund zu Ohr, von Spieler zu Mitspieler, weitergegeben. Im Zuge der Übermittlung passieren Fehler, die auf den subjektiven Blick des Einzelnen in der Übertragungskette zurückzuführen sind. Diese Veränderungen öffnen Freiräume für eine erwünschte Neuinterpretation.
Der offene Transformationsprozess lässt ein multiperspektivisches Erzählen zu. Ko-Autoren sind Illustratoren und Graphiker, die den öffentlichen Raum der jeweiligen Stadt prägen. Der kreative Prozess sucht im Anderen die Erweiterung des subjektiven Blickfelds.
Startpunkt des Projekts ist Deutschland, Wohnort der Künstler. Dort entstehen Texte, die ein Idealbild von mitteleuropäischen WohnRäumen zu beschreiben versuchen. Die ins Französische übersetzten Texte werden anschließend Béniner Schildermalern übergeben, die anhand dieser Bilder nach ihrer Vorstellung malen. Die Lücken, die die beschreibenden Texte aufweisen, werden durch kulturelle Prägung und persönliche Imagination der Maler geschlossen. Für Enframing Home II in Sharjah werden die Bildbeschreibungen ins Englische übersetzt und den Schildergraphikern in den VAE übergeben.
Multimedia Filminstallation
Curator: Yuko Hasegawa
Within the longterm project enframing home, YOVO! YOVO! experiments with transformations of representations in the medium of language and image on their way of intermediation. Who is acting – who is receiving? Is it possible to crack the time and logic based linear hierarchy between operator and recipient by a mutual exchange of them? Can the line of vision become mulitidirectional?
Enframing home was drawn up as an ongoing process for the exhibition "Take, Take, Take and…?" part of the Biennial Regard Bénin 2012 in West Africa. According to Thimothy Mitchell, the term enframing names (hierarchic) restructuring of spatial order in postcolonial areas. YOVO! YOVO! faces the term enframing with the word home which stands for the desire of an imaginary home and doesn´t mean a concrete geographical place. "enframing home" variates the worldwide known children´s game "chinese whispers". There, the players give on a message from one to another, mouth to ear. During mediation mistakes happen in the transmission chain, because insufficient hearing and understanding are compensated by the subjective perception of the individual. These shiftings are bringing up a new variety of interpretations of one and the same thing.
The transformation process corresponds to a multiperspective and multilingual telling. Co- authors are illustrators and graphics who shape the respective city view. Within this experimental arrangement of permanent exchange the new interpretations change the original message and vice versa.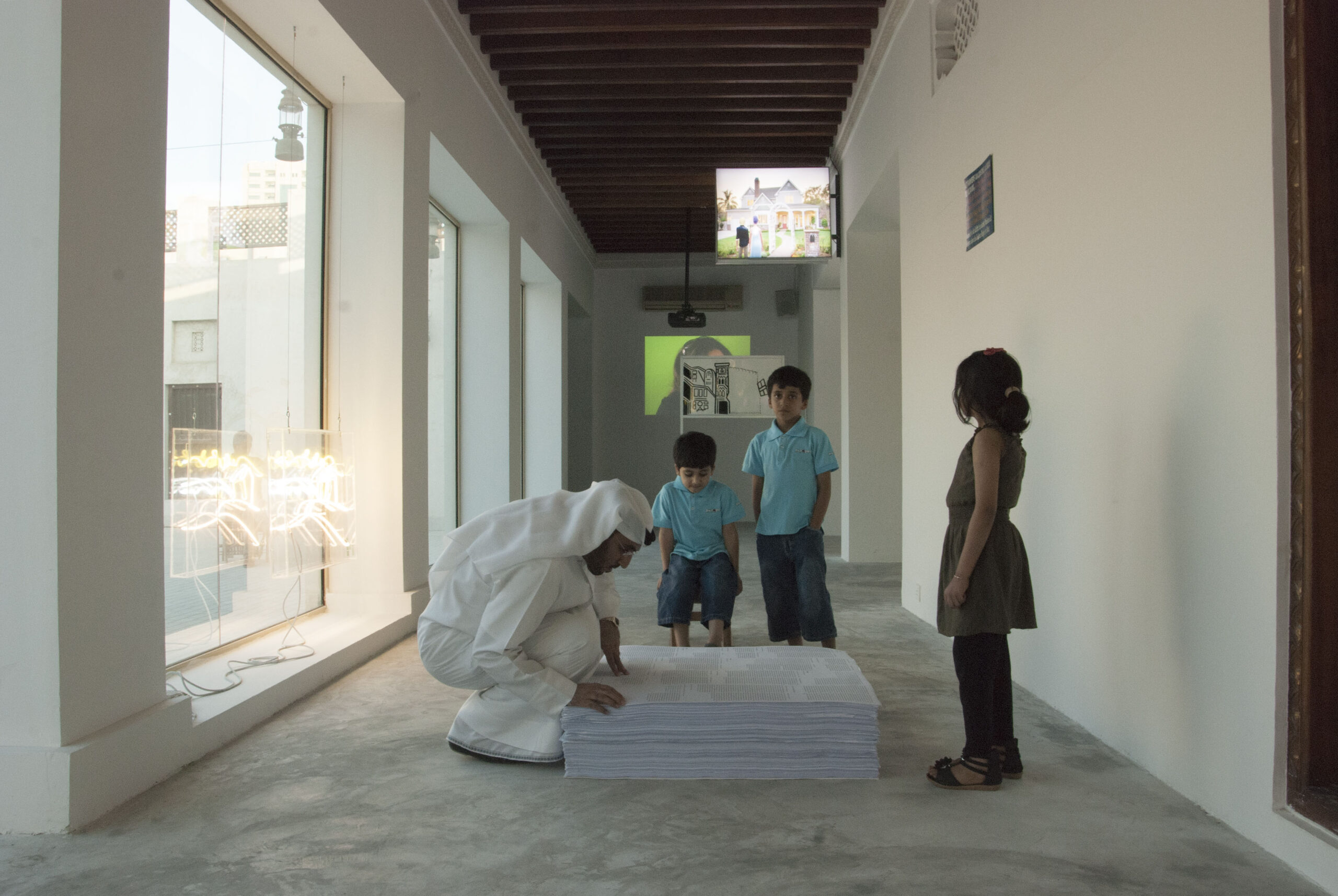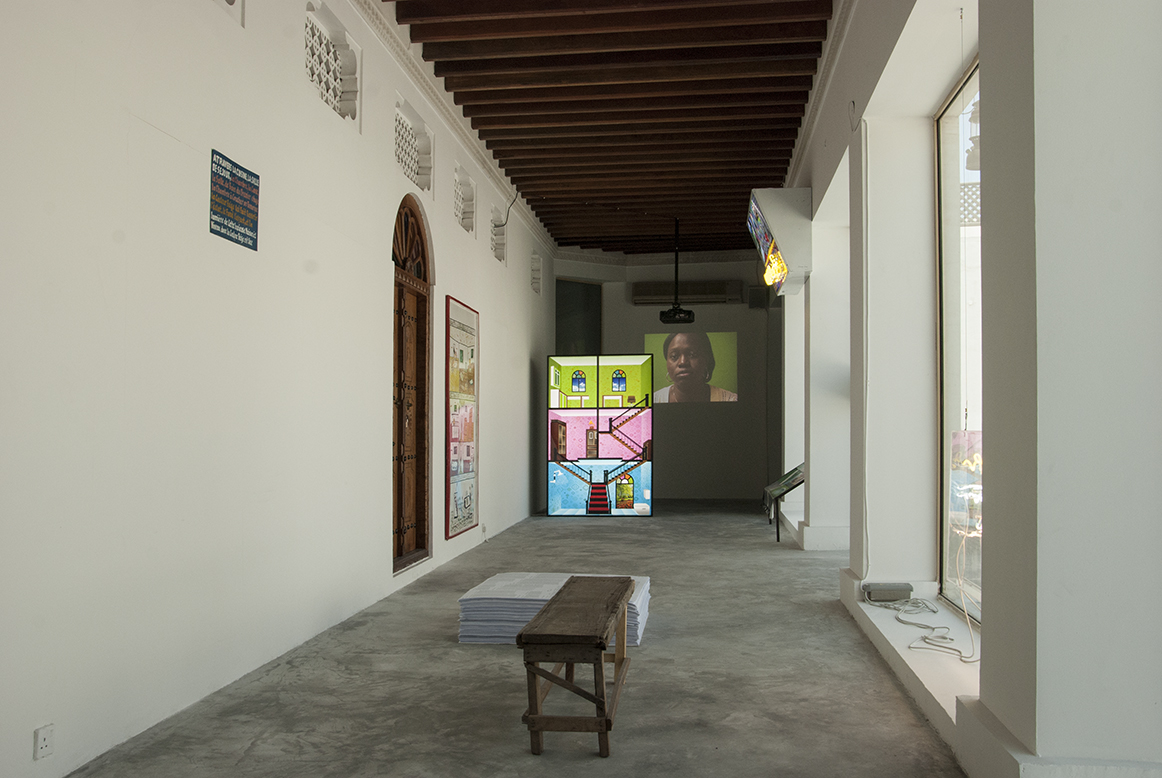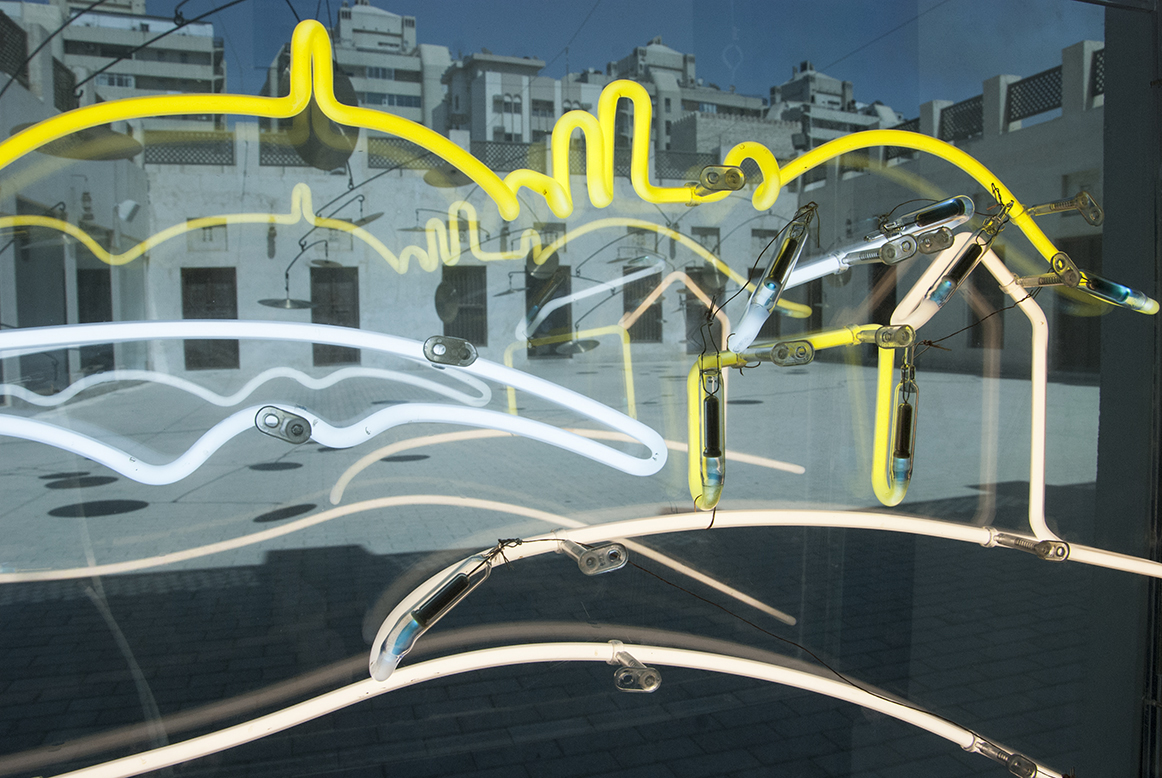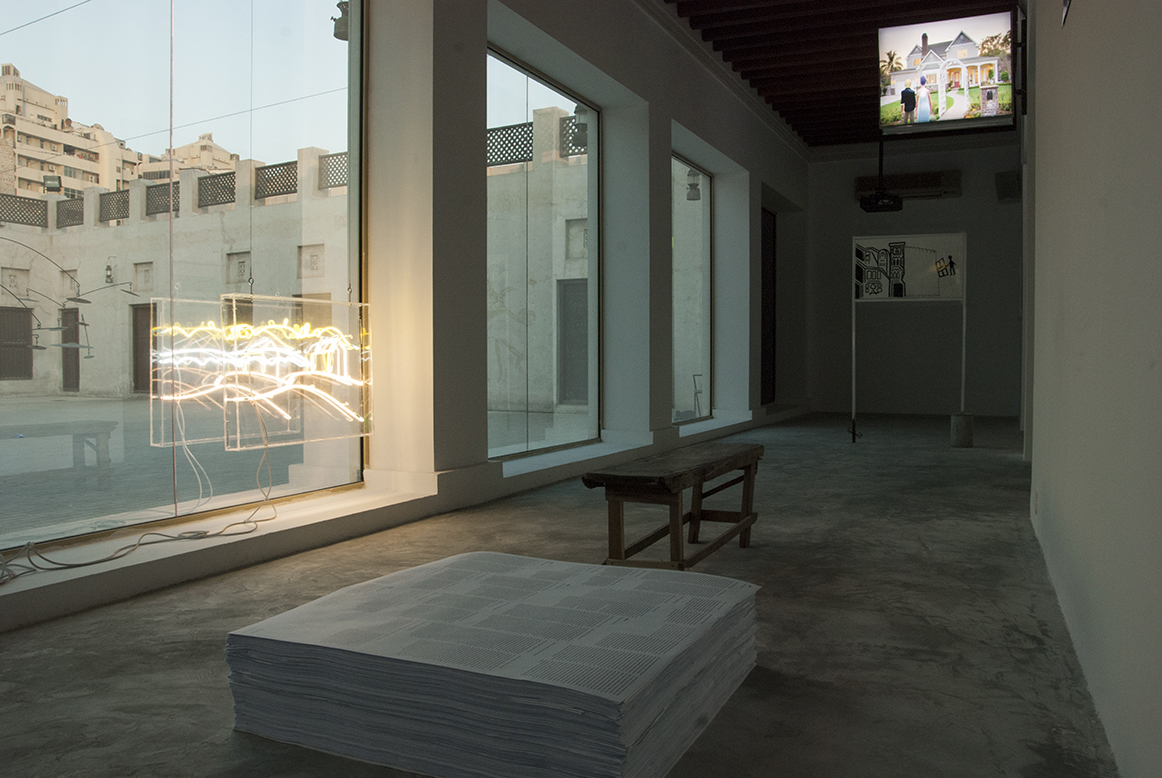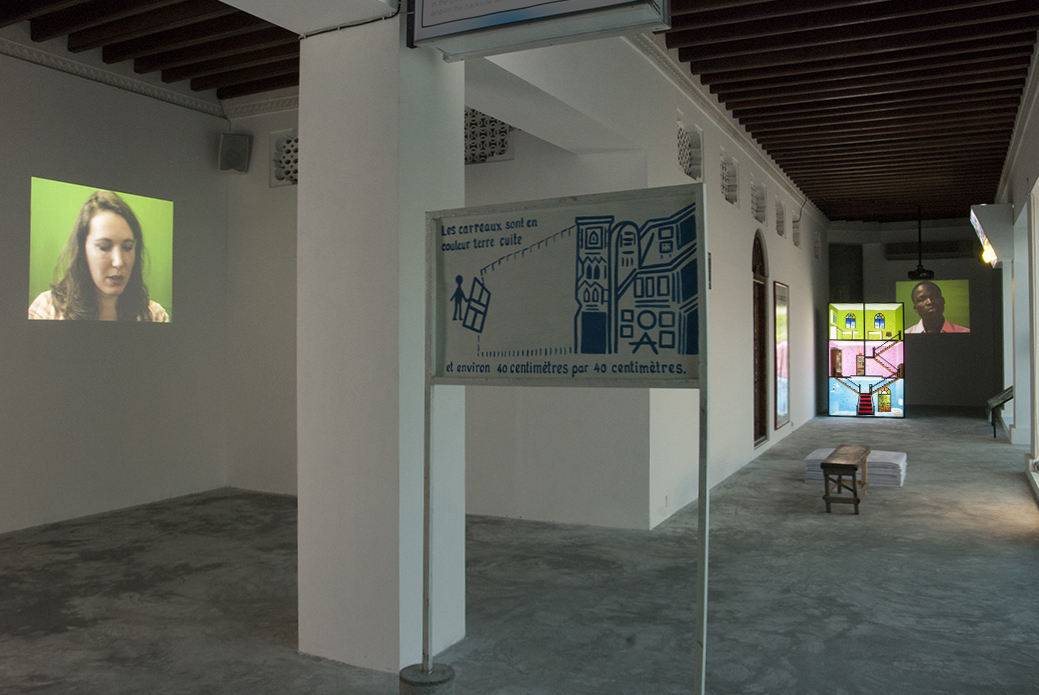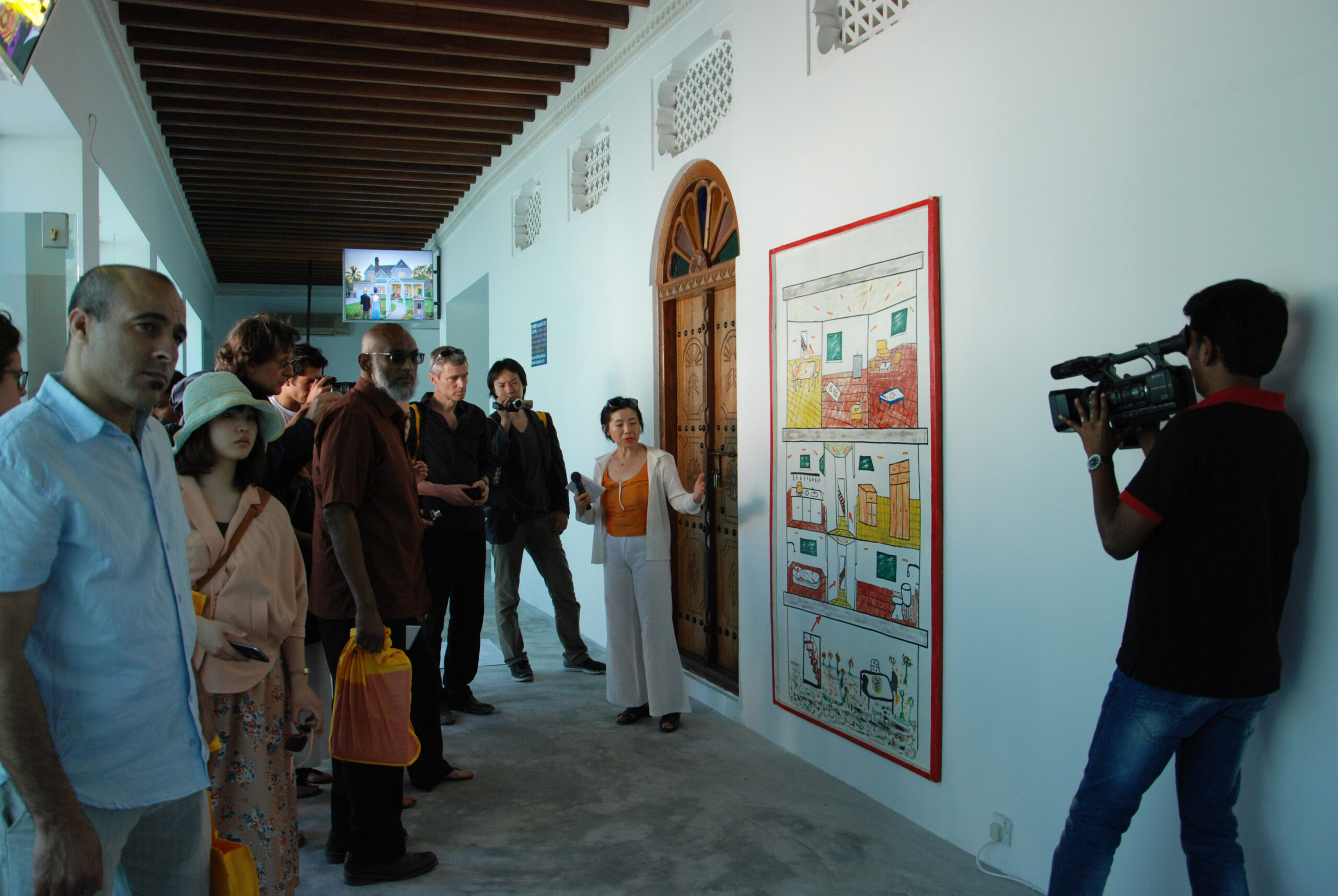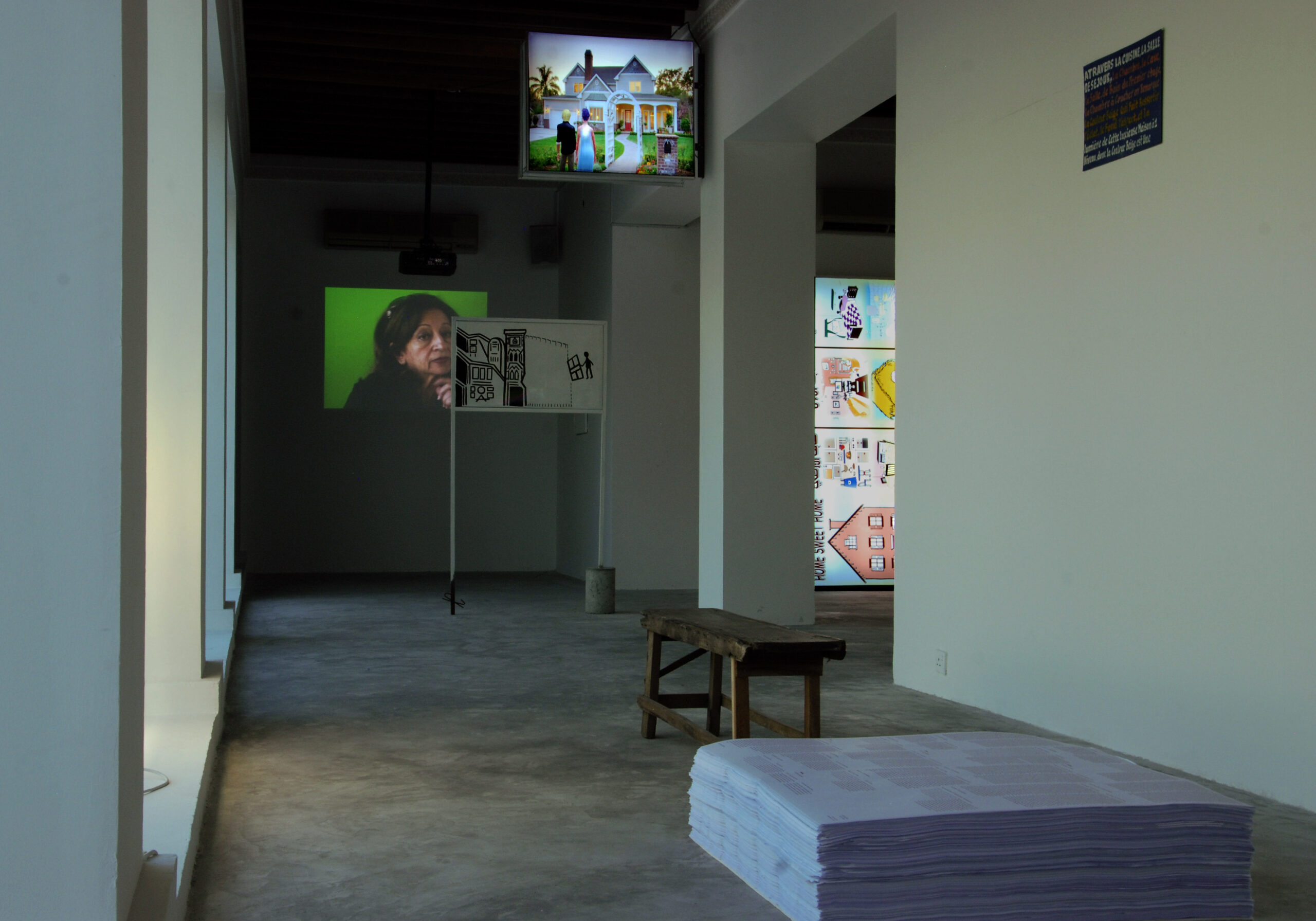 00fullscreen_DSC_0412 Kopie
01sharjahmartinamahlknecht Kopie
03sharjahmartinamahlknecht Kopie
02sharjah©martinamahlknecht Kopie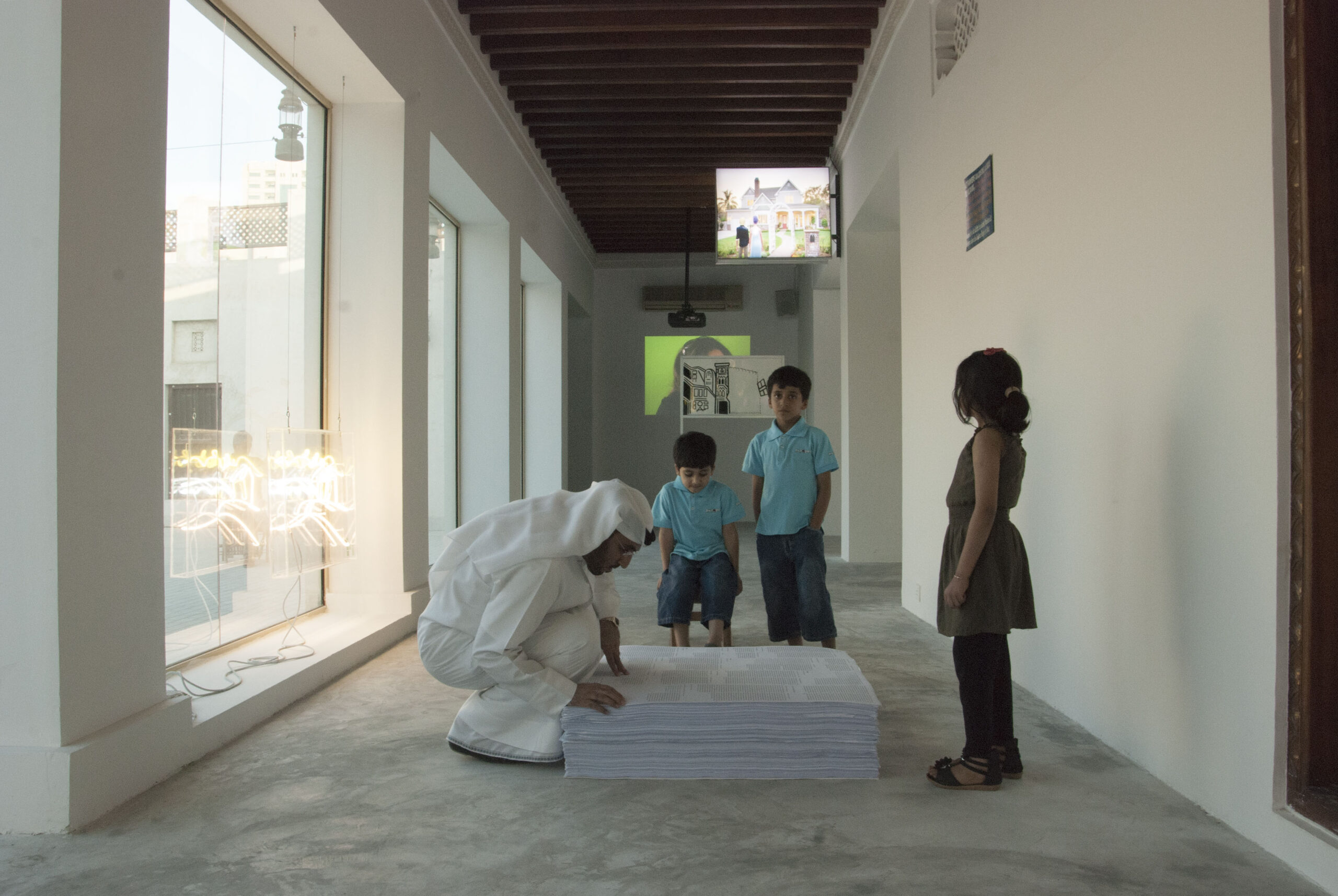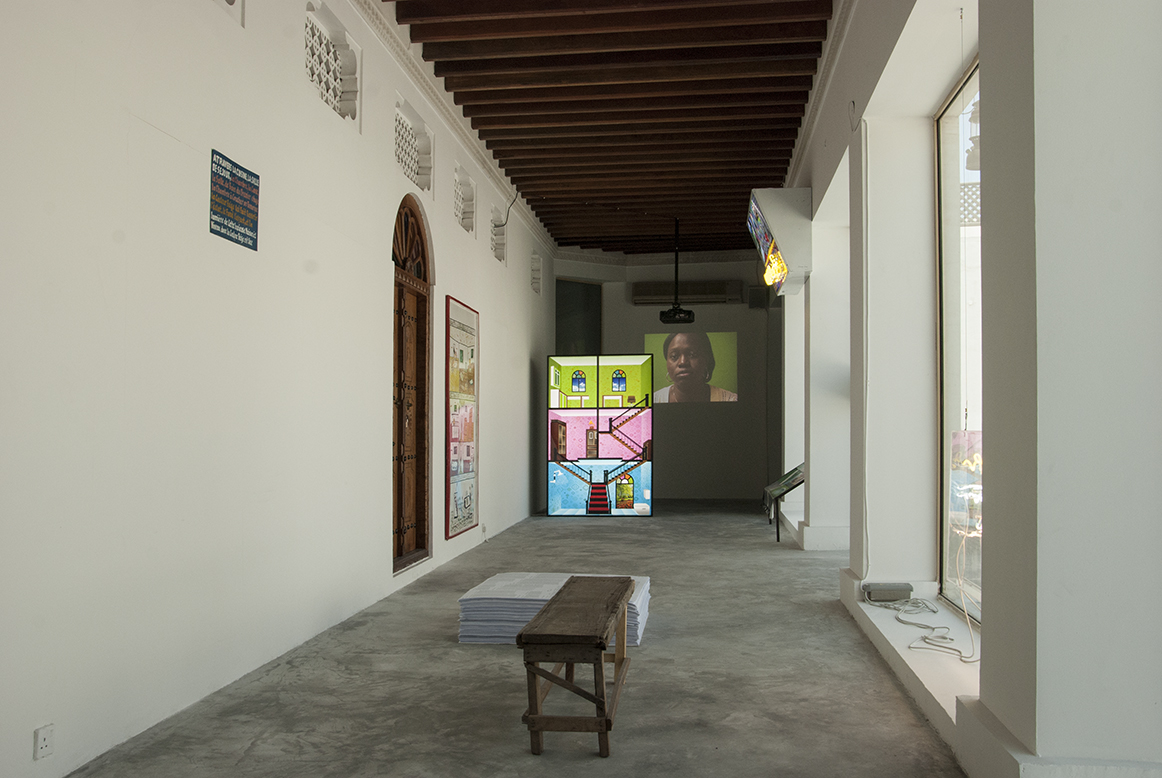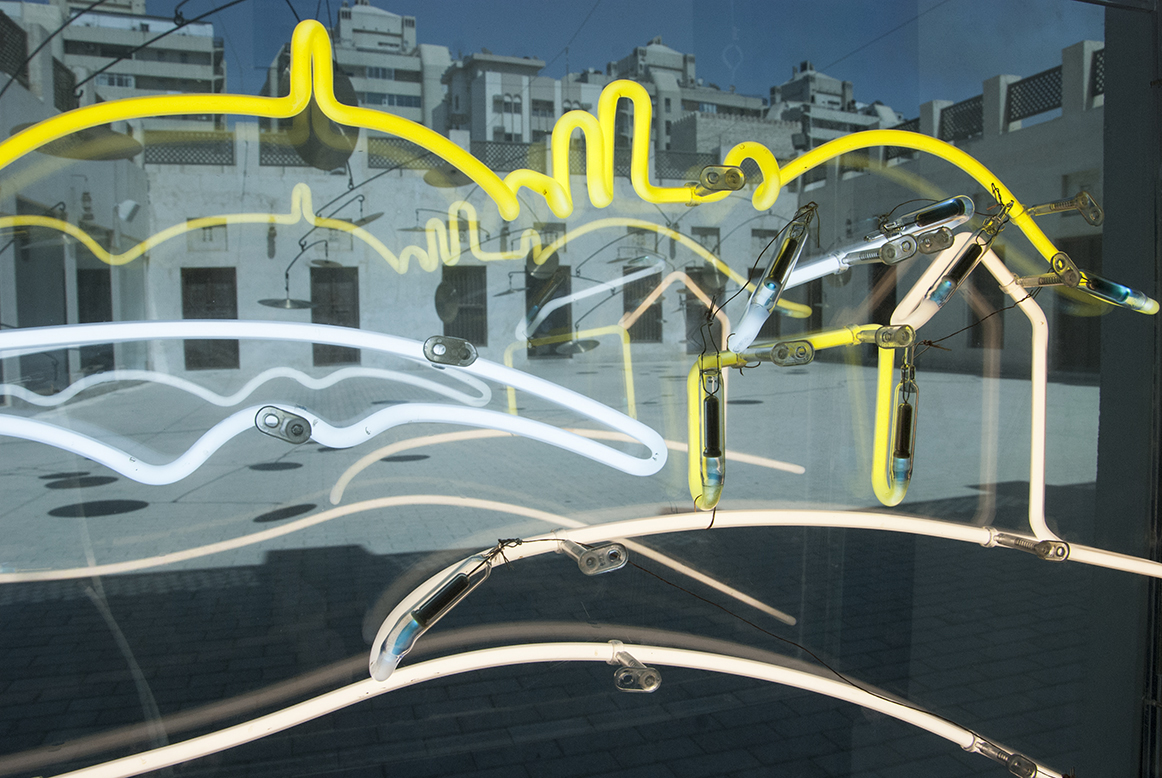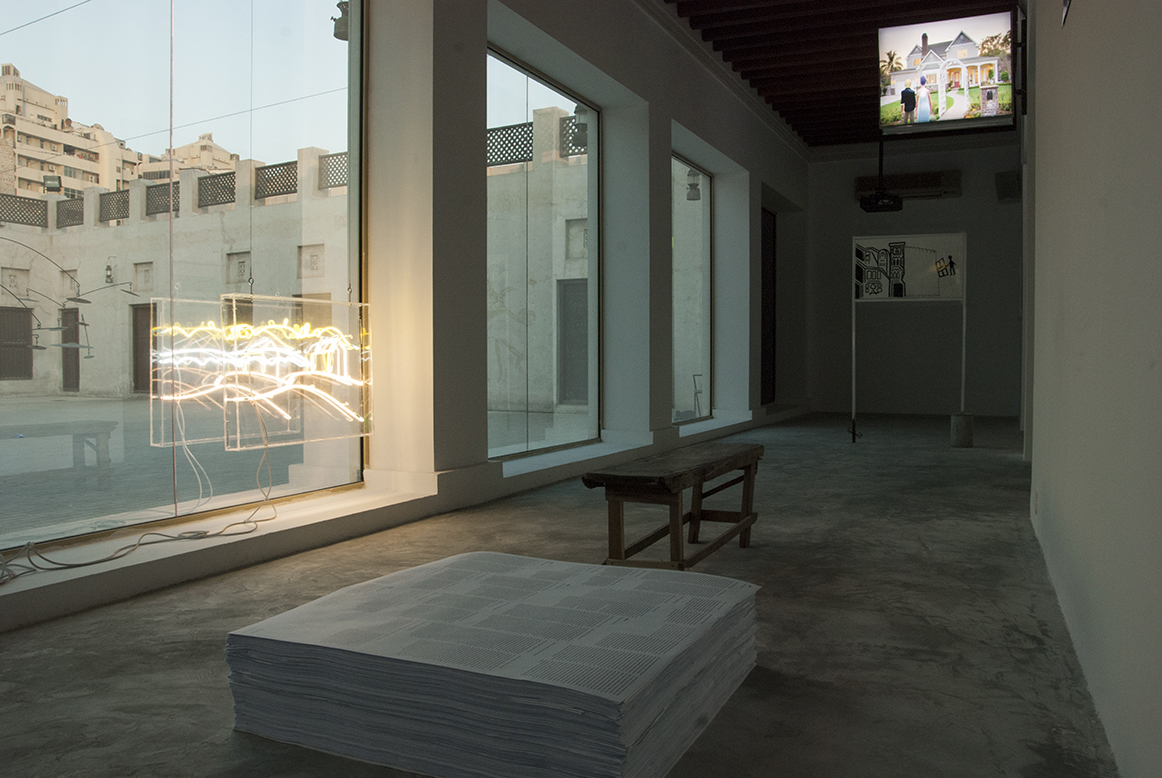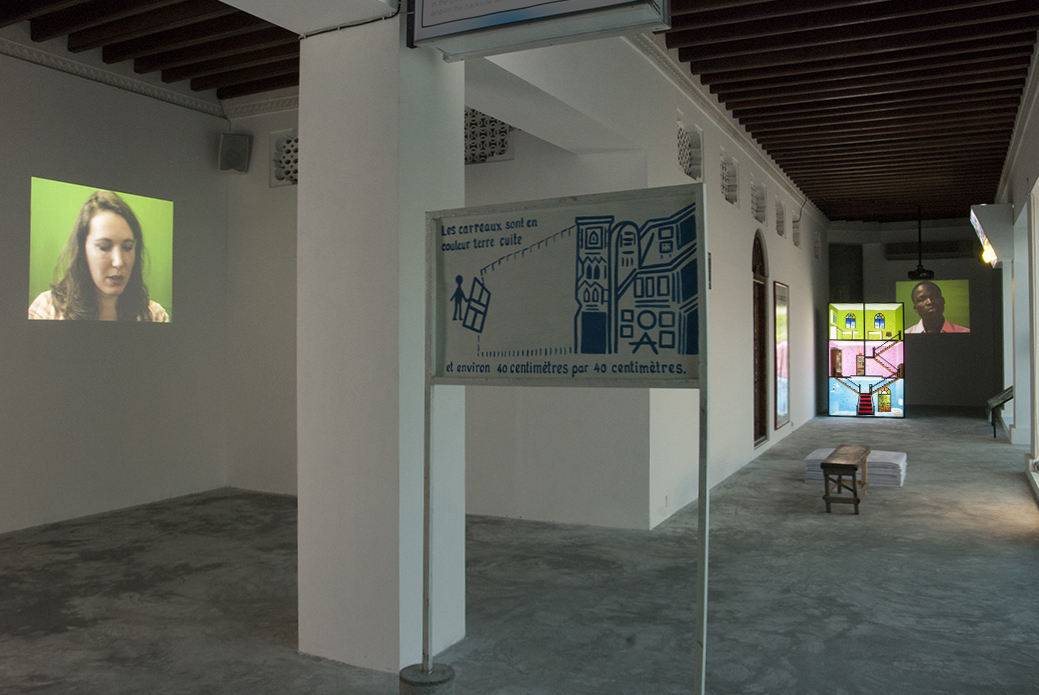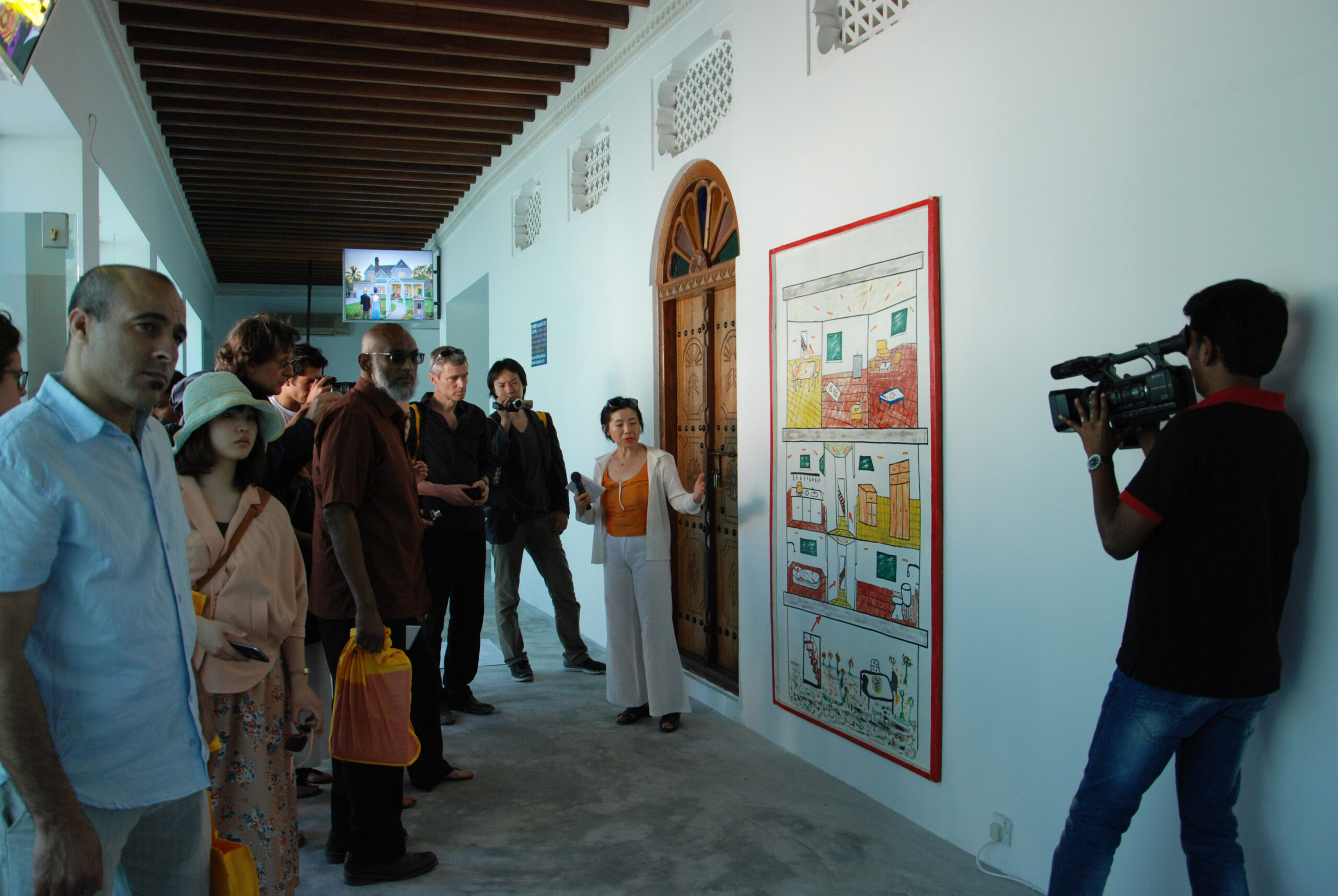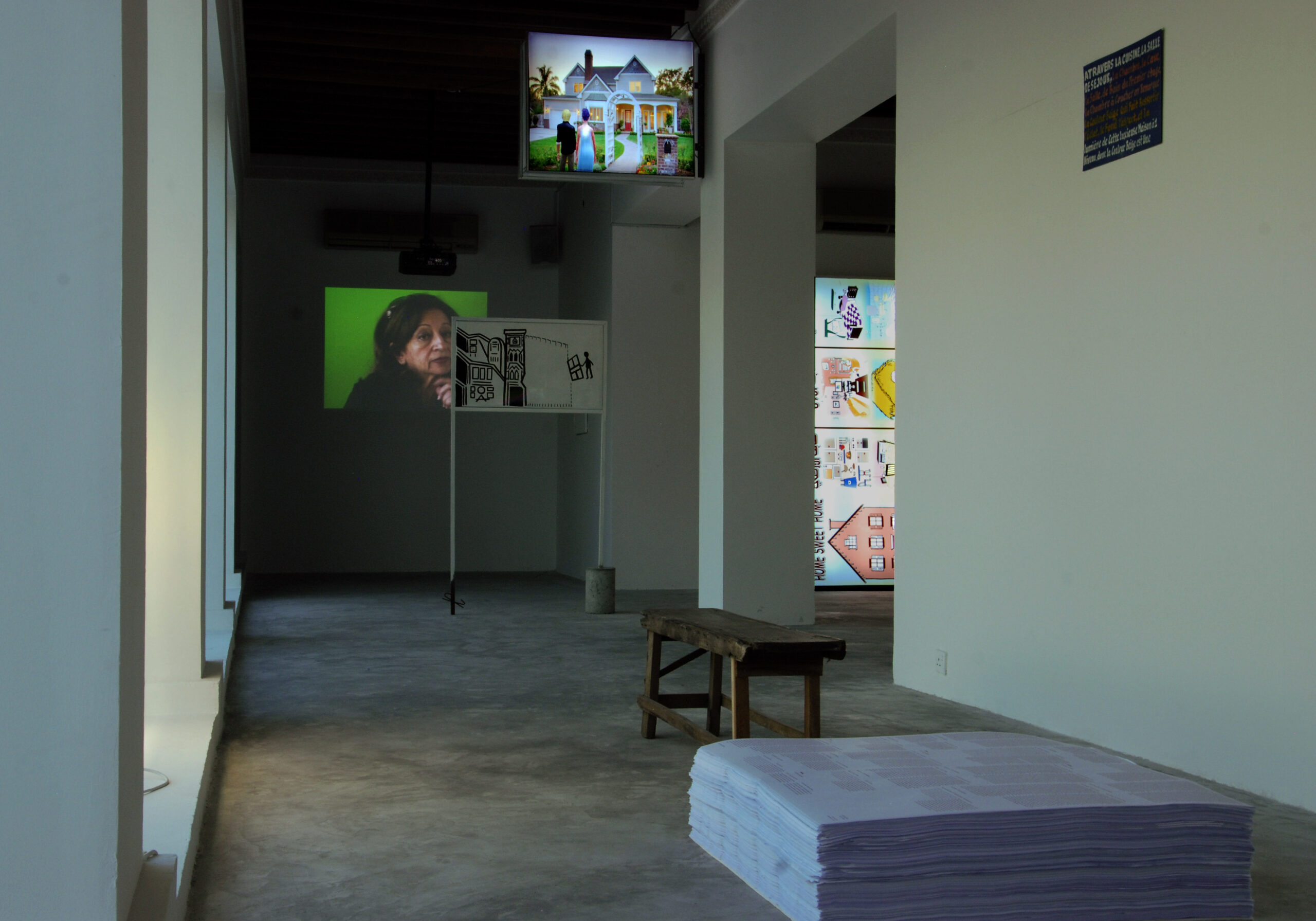 © Fotos: YOVO! YOVO!
description of the signs in Sharjah: Salma Ahmad, Ihsan Al-Khatee, Arwa Jundi, Khadija Fikri, Mohammed Ameen Ghassan Latif experts / graphic designer in Sharjah: Fahad Malik, Asad Abbas, Sulaiman Zaman, Naveed Tufail, Afsal Nawas description of the signs in Bénin: Jimaja Alda, Janvier Dossa, Damian Odeluoui, Job Gbesso, Ambroisine Dadaglo experts / sign painter in Bénin: Ado, Adésir, Nicolas Dague, Paul Dansou, Laurentine Houssou description of a model house in Germany: Evelyn Gius, Marie Häusner, Christian Hornung, Katharina König, Simon Urbschat concept: Künstler*innenkollektiv YOVO! YOVO! (Eylien König, Martina Mahlknecht, Martin Prinoth, Doris Margarete Schmidt)
ERZÄHLKETTE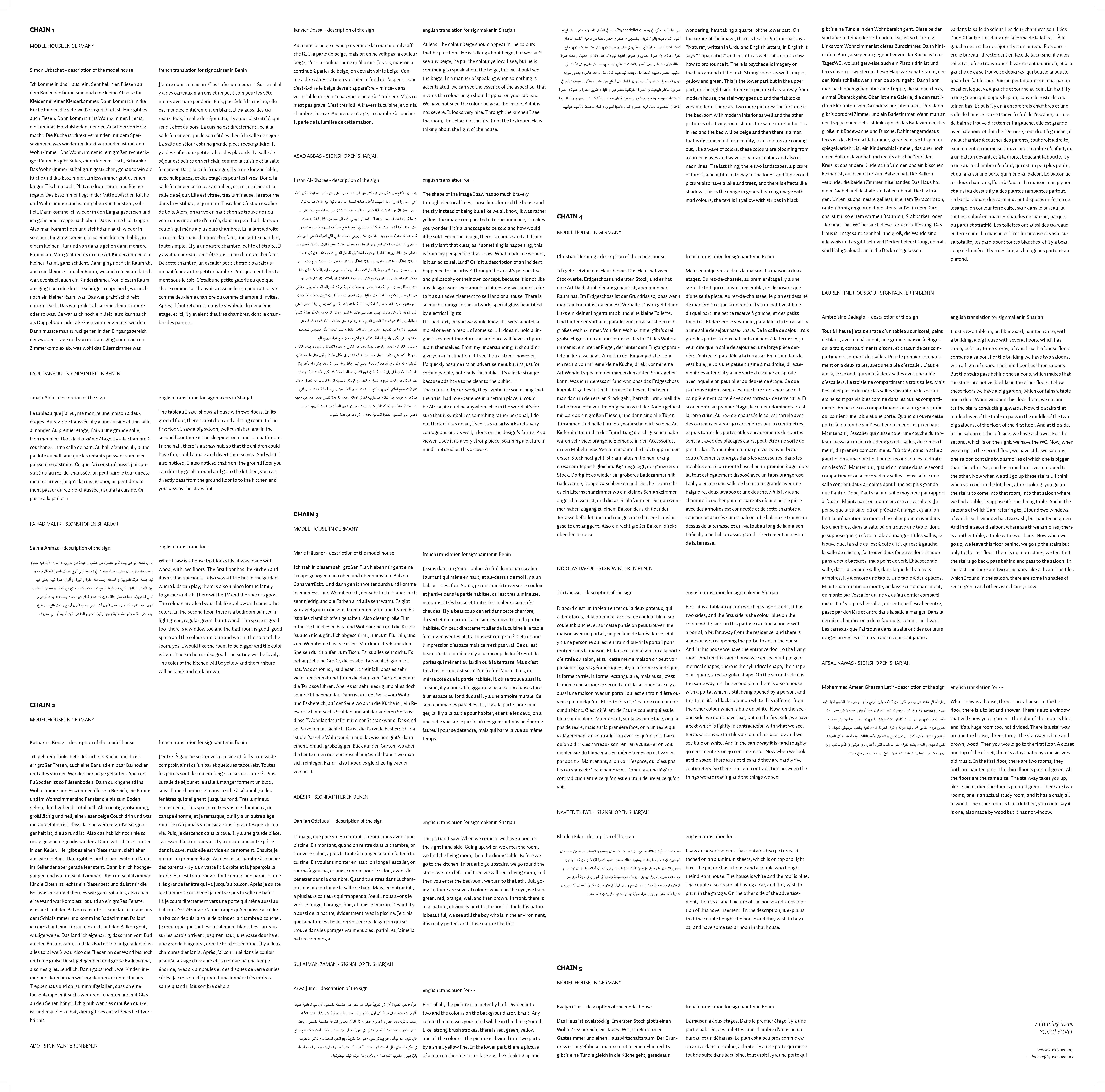 DIETRO LE QUINTE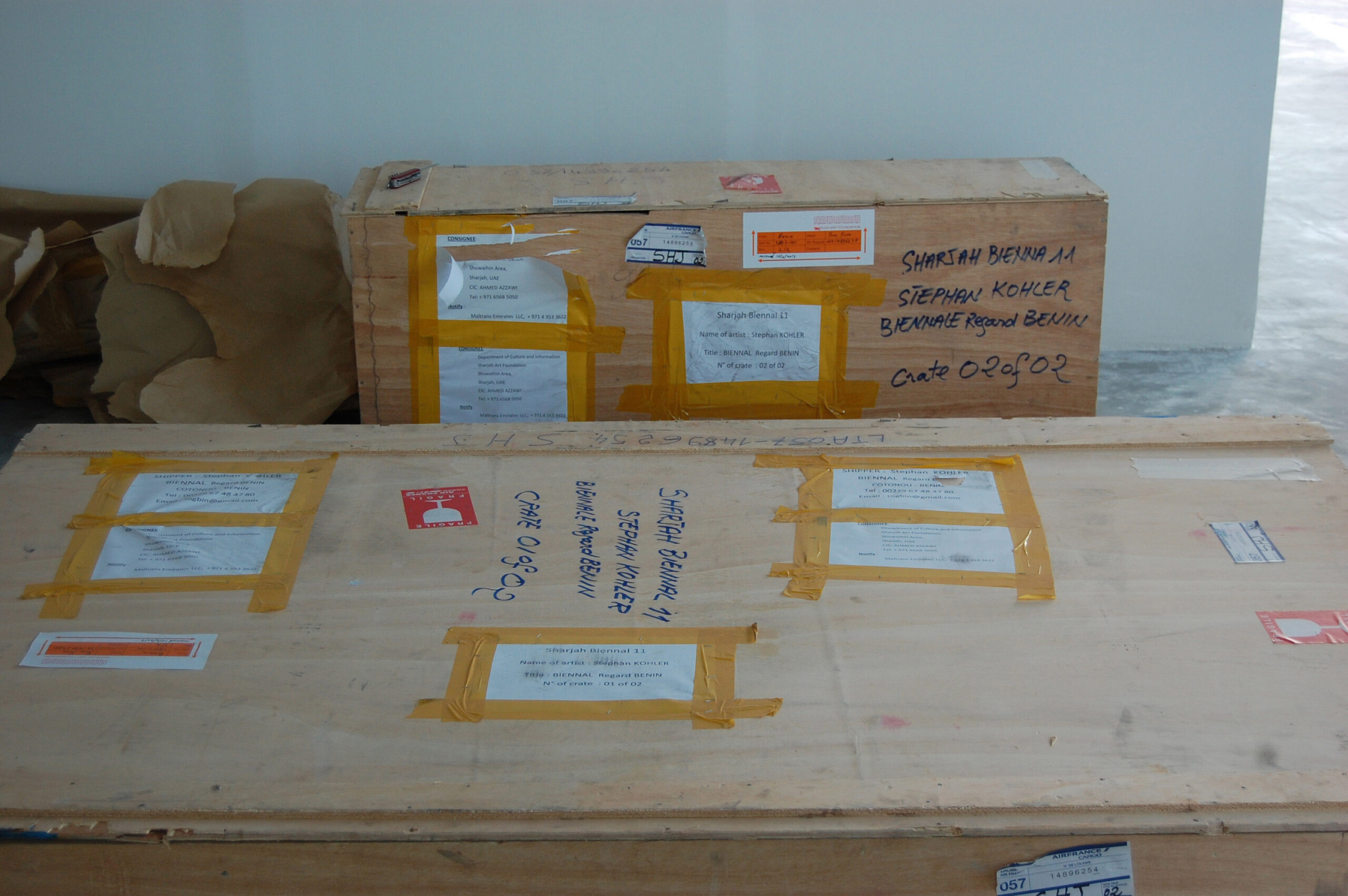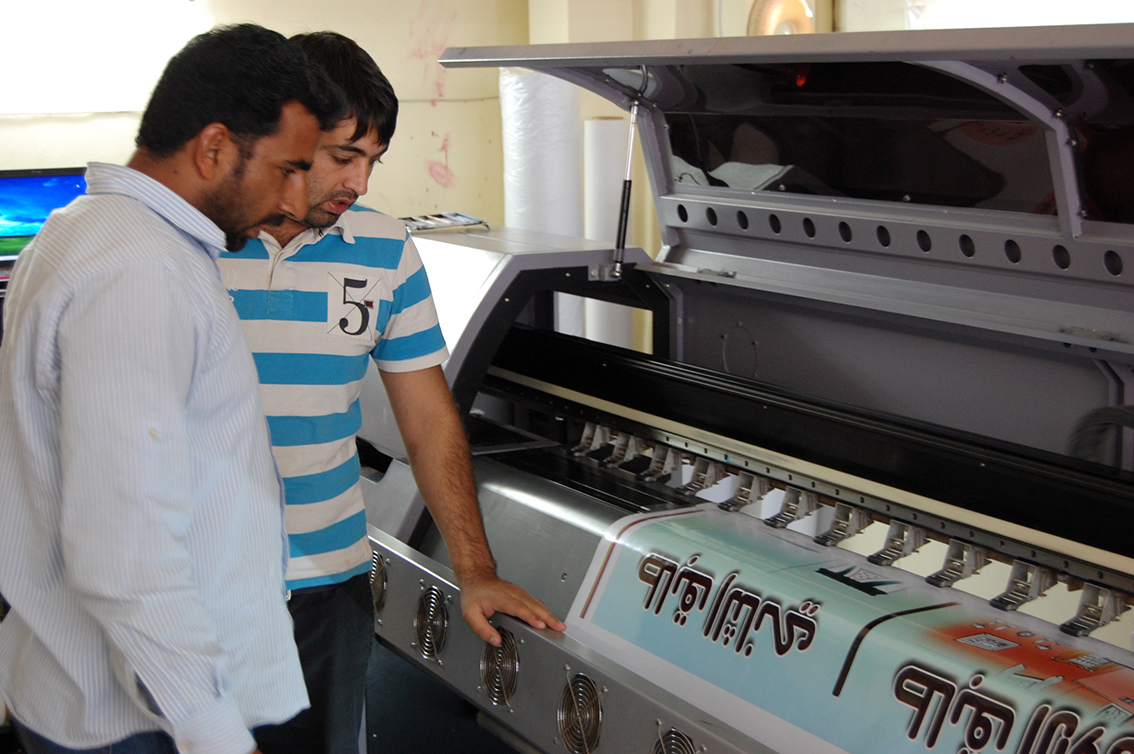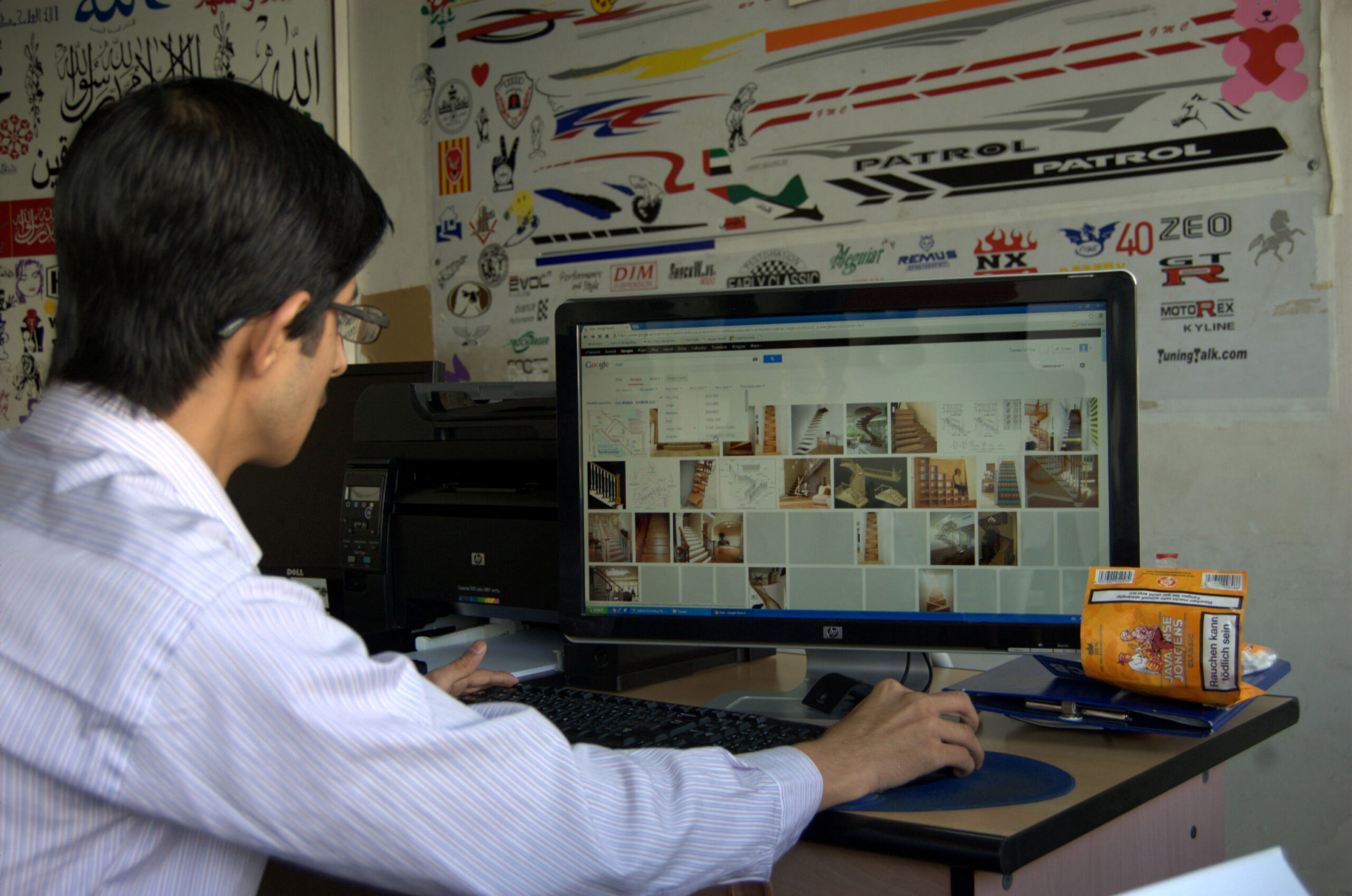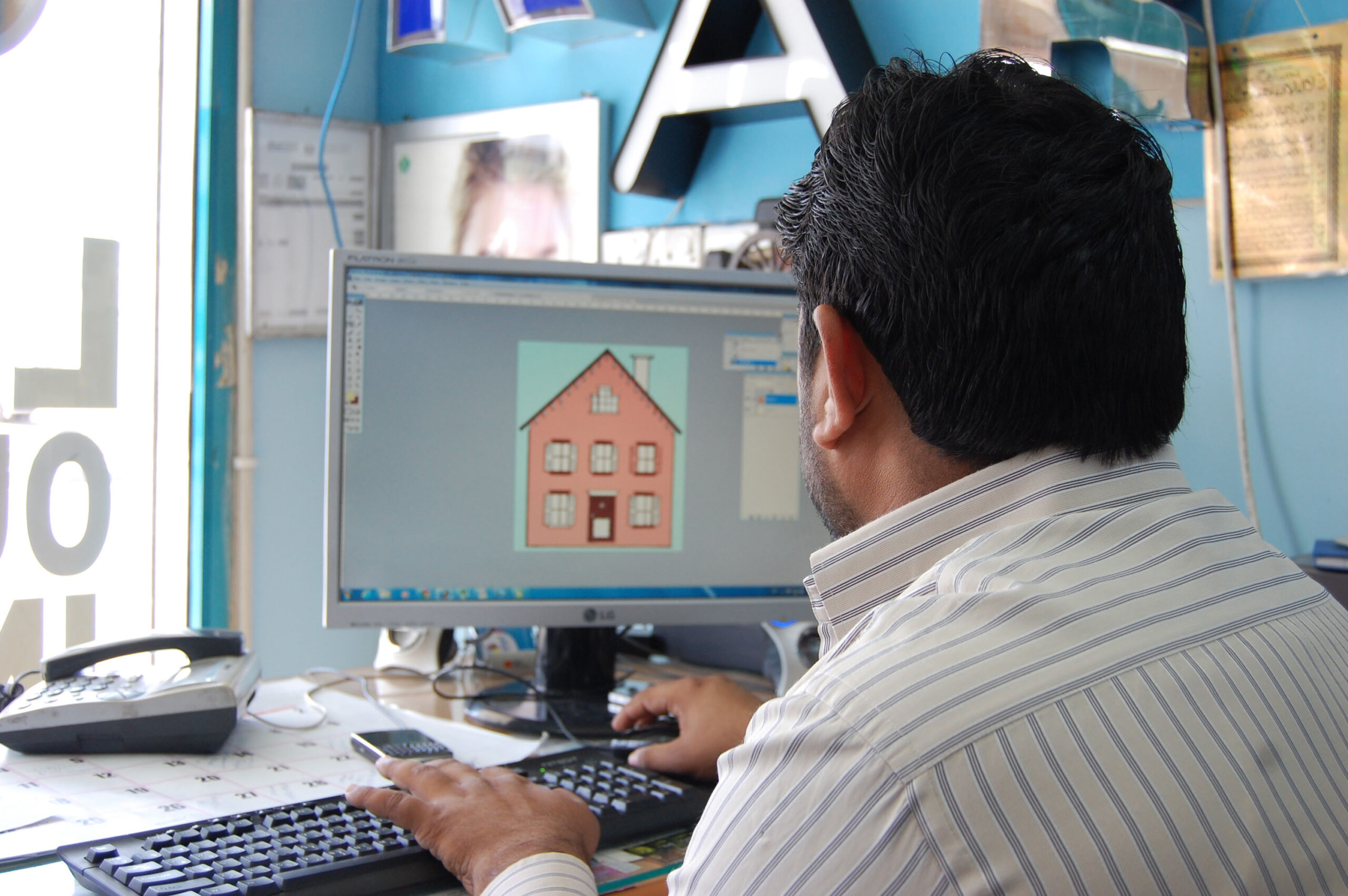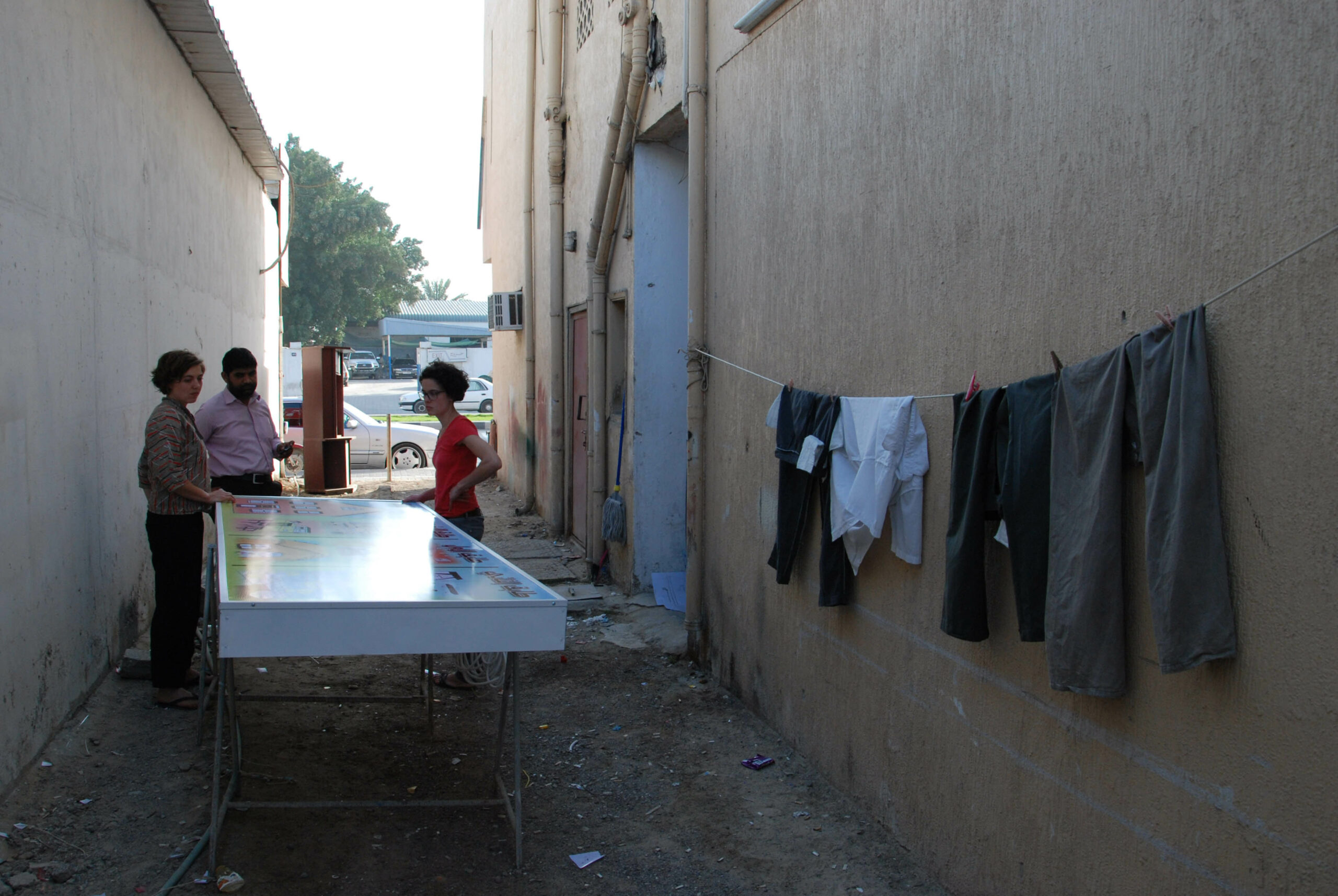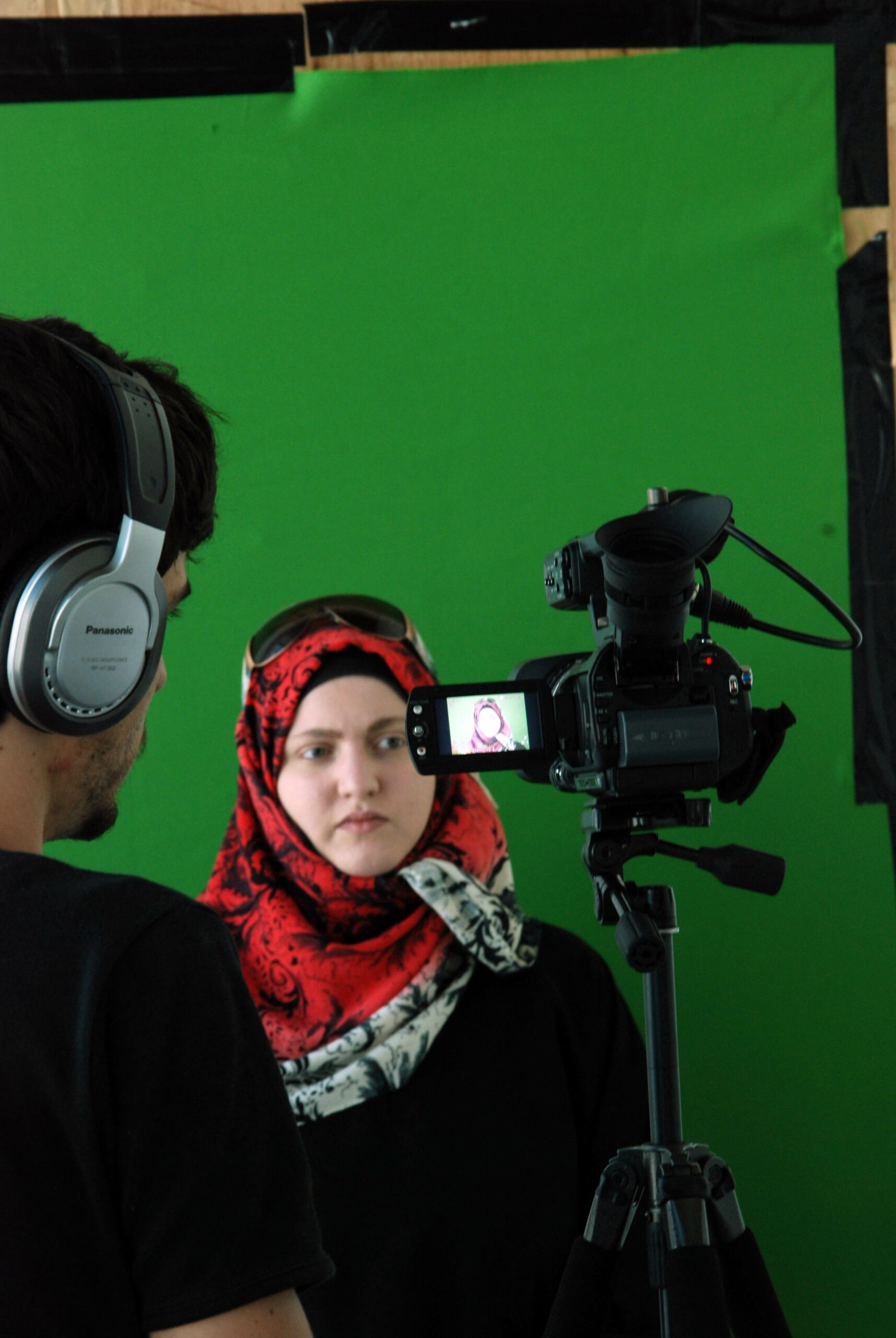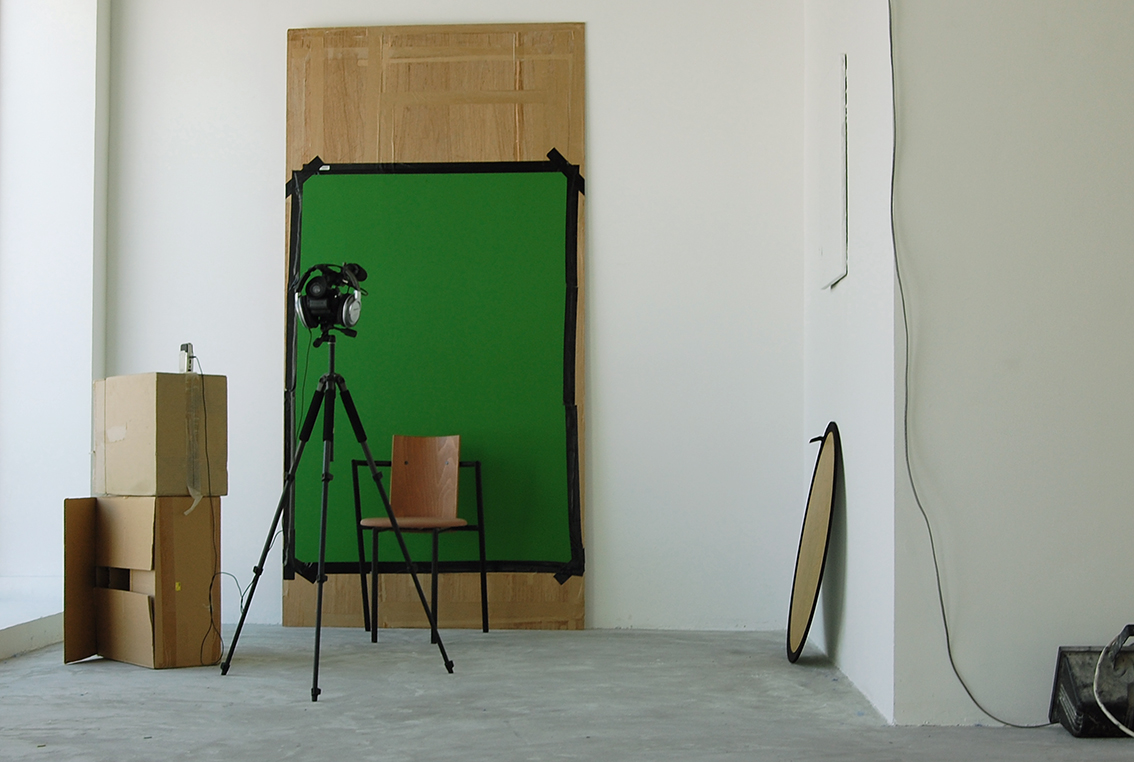 08sharjahmartinamahlknecht Kopie
07sharjahmartinamahlknecht Kopie
09sharjahmartinamahlknecht Kopie