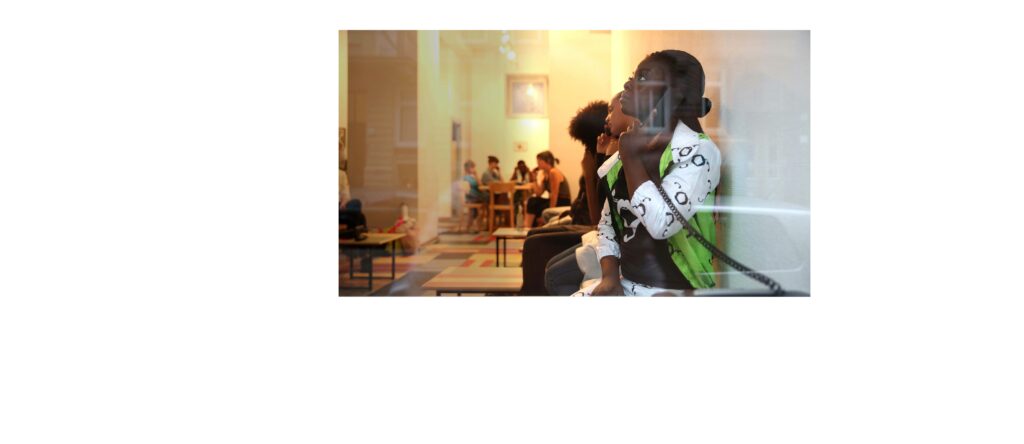 XO'DO ALLÔKAN-NÙ
DAS WORT AM ENDE DES HÖRERS
Multimediale Performance
Pool und Katoulati Internationales Sommerfestival Kampnagel 2017
Für XO'DO-ALLÔKAN-NÙ schließen sich Pool für eine multimediale Performance mit Katoulati zusammen, einer Gruppe aus Cotonou, die sich intensiv mit der reichen und lebendigen Praxis des Erzählens in Bénin auseinandersetzt. Geschichtenerzähler*innen in Bénin sind wichtige Protagonist*innen der Kulturszene. Sie überliefern die Märchen und Geschichten, die oft nicht schriftlich festgehalten sind, in einer performativen Praxis vor Zuhörer*innen mündlich, wobei sie diese stetig umschreiben und modernisieren. In einem Call-Shop Setting inszenieren Pool und Katoulati ein Live-Hörspiel mit Sprecher*innen aus beiden Städten, das zugleich in Cotonou und Hamburg stattfindet und an dem das Hamburger Publikum über Telefonhörer in einem Ladenlokal in St. Georg teilnehmen kann. XO'DOALLÔKAN-NÙ erschafft so, anders als ein klassisches Gastspiel im Theater, über die räumliche Distanz hinweg einen geteilten akustischen Raum, in dem persönliche, politische und kommerzielle Erzählungen zu einem Multilog in drei Sprachen verschmelzen.
Multimedia Performance
Pool and Katoulati at the Internationales Sommerfestival Kampnagel 2017
For XO'DO-ALLÔKAN-NÙ, the artist collective Pool team up with Katoulati, a group from Cotonou, who are deeply concerned with the rich and lively practice of storytelling in Bénin. Storytellers in Bénin are important protagonists of the cultural scene. They pass on the fairy tales and stories, orally in a performative practice in front of listeners, constantly rewriting and modernizing them. In a call shop setting, Pool and Katoulati stage a live radio play with speakers from both cities, which takes place in Cotonou and Hamburg simultaneously and in which the Hamburg audience can participate via telephone in a retail space in Hamburg St. Georg. In this way, XO'DO ALLÔKAN-NÙ, unlike a classic guest performance in theater, creates a divided acoustic space across the spatial distance in which personal, political and commercial narratives merge into a multilog in three languages.
CALLSHOP IN COTONOU, ZOGBOHOUÉ, DERRIÈRE LE STADE
CALLSHOP IN HAMBURG, REPSOLDHAUS, MÜNZVIERTEL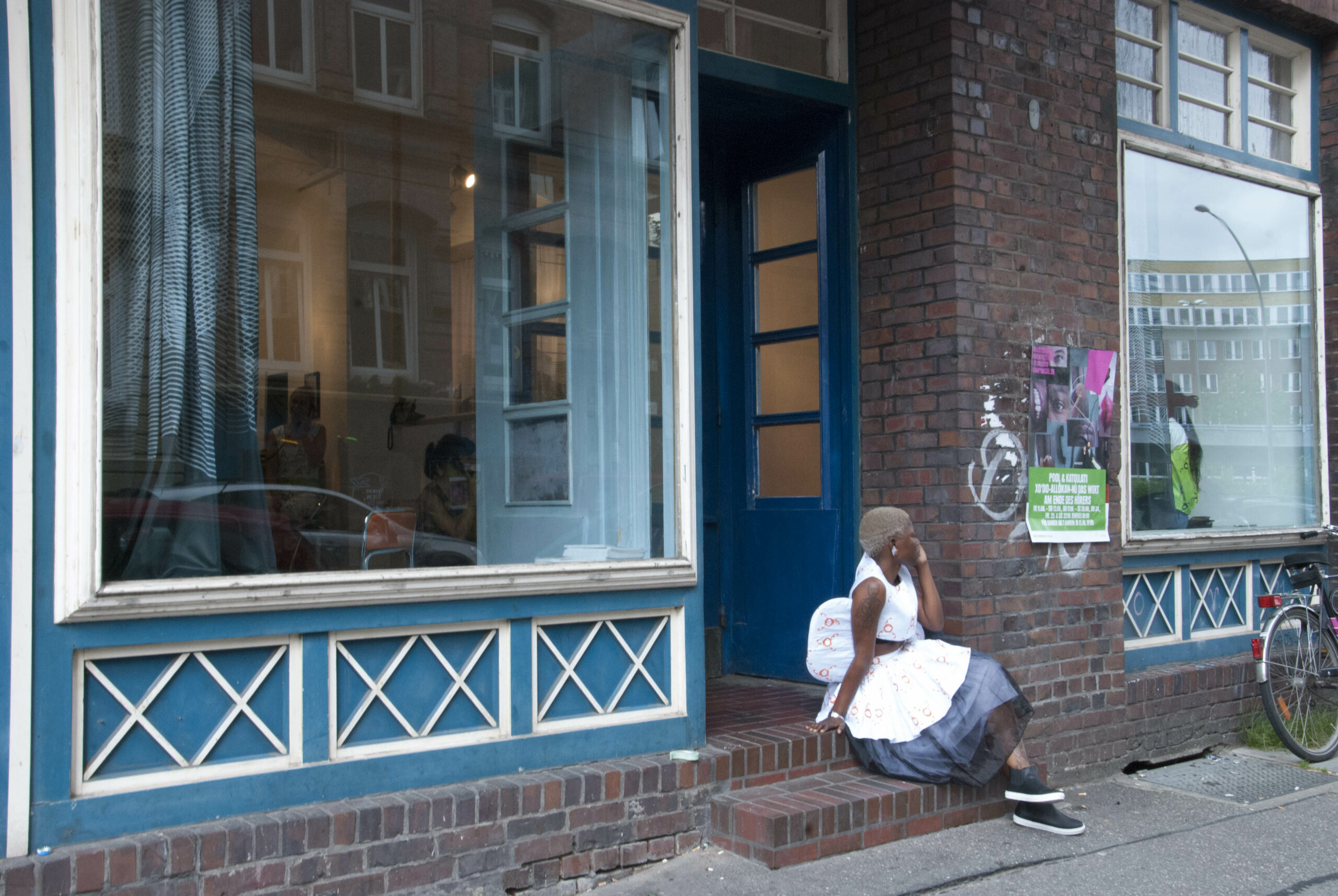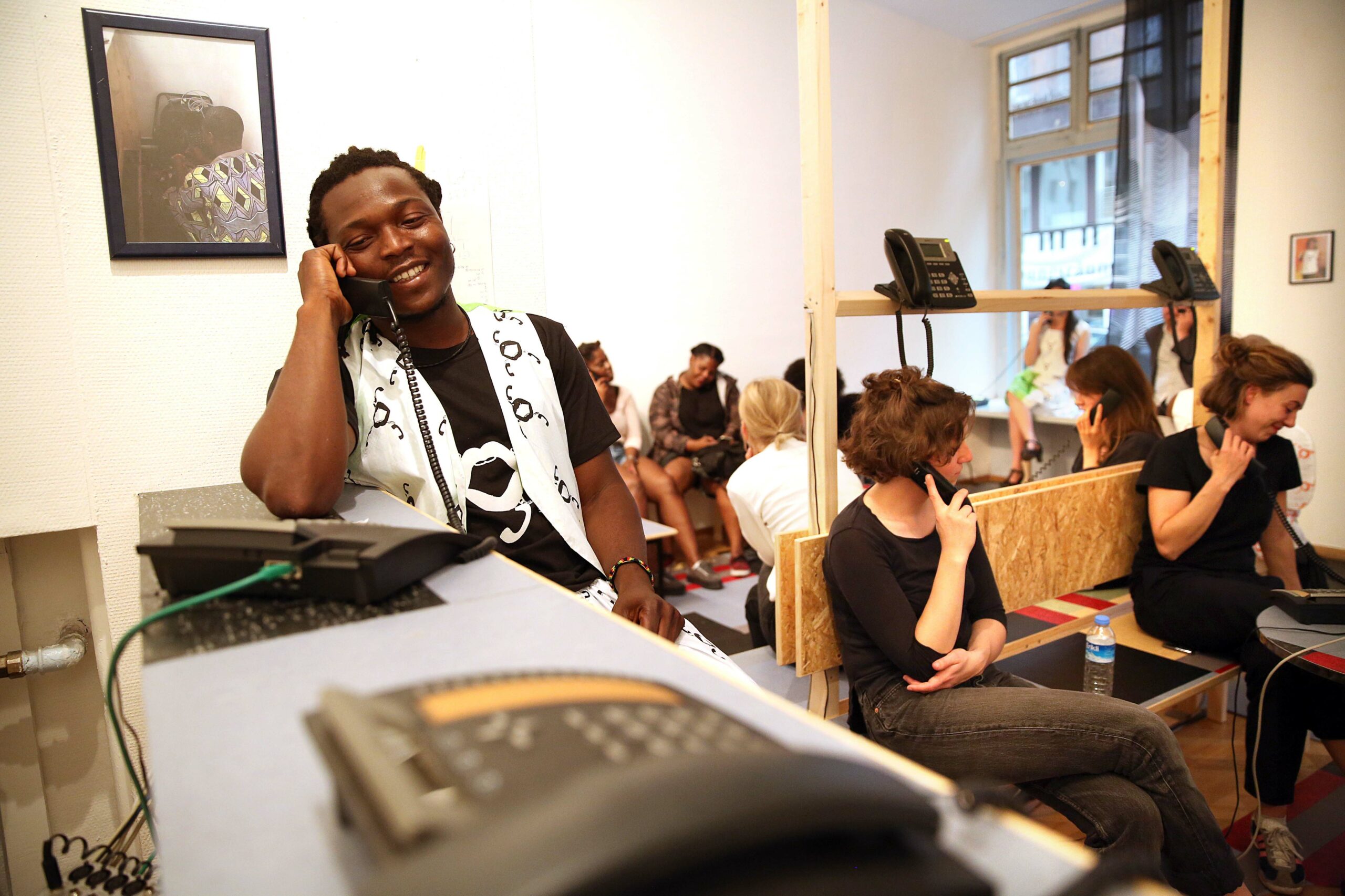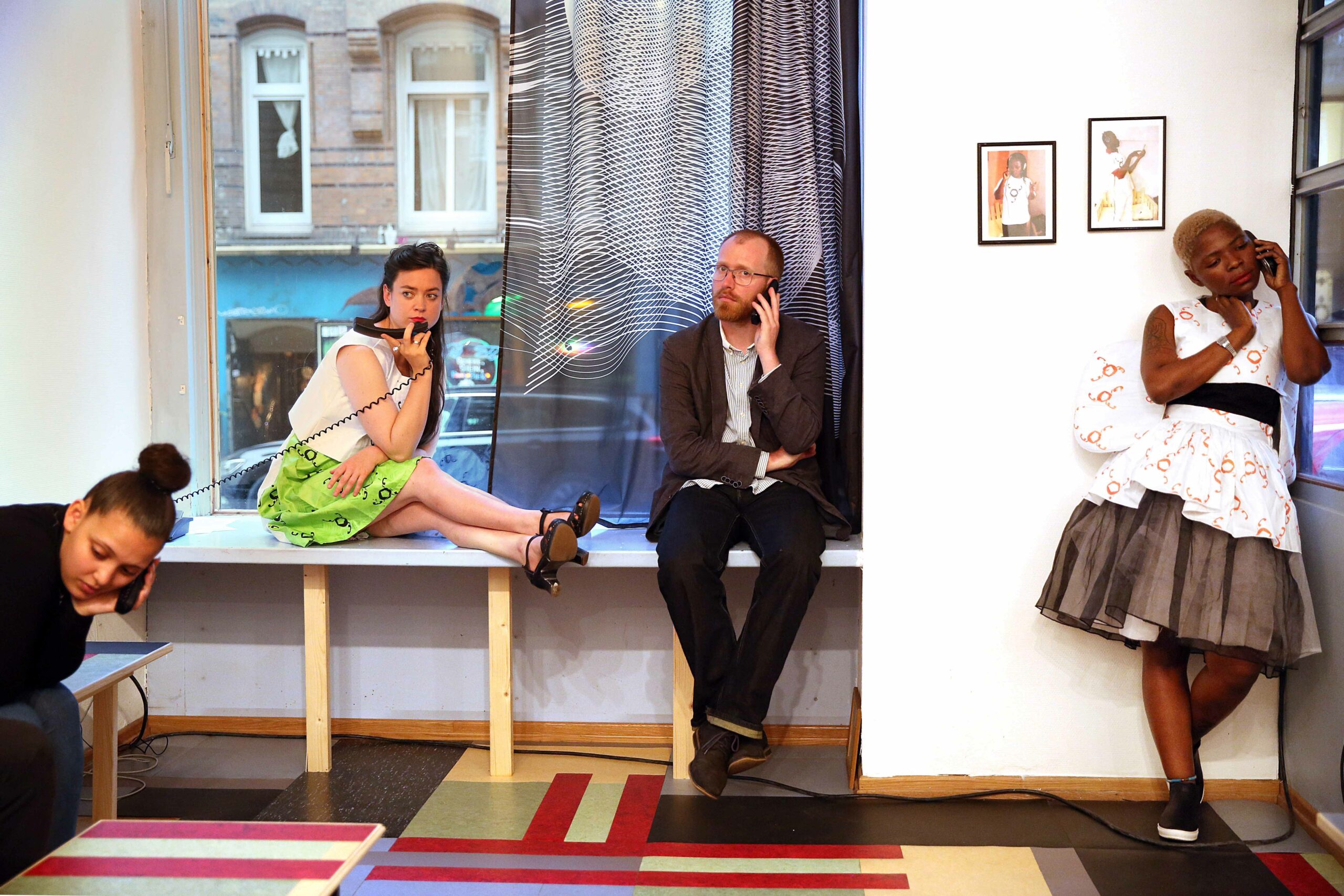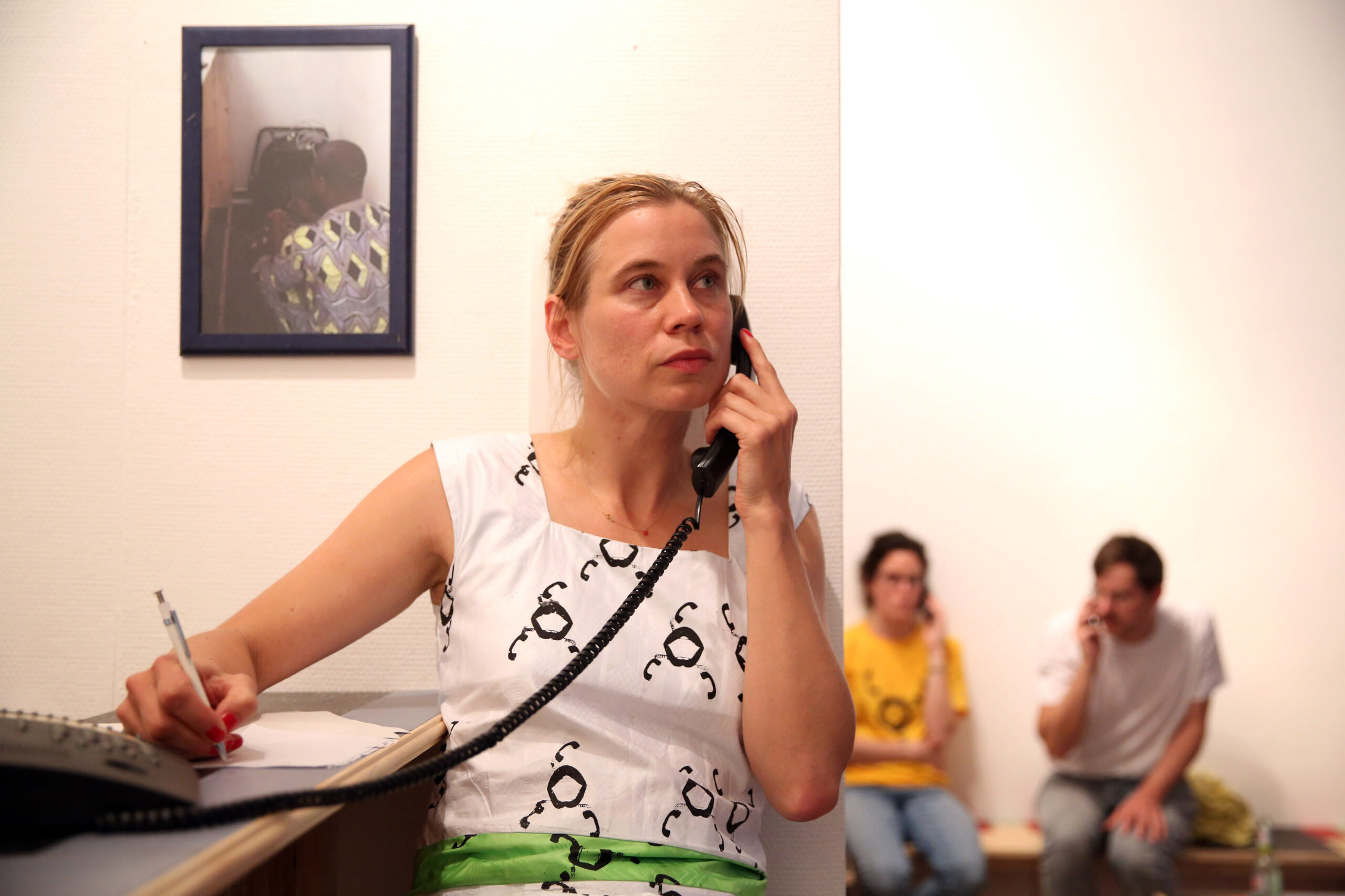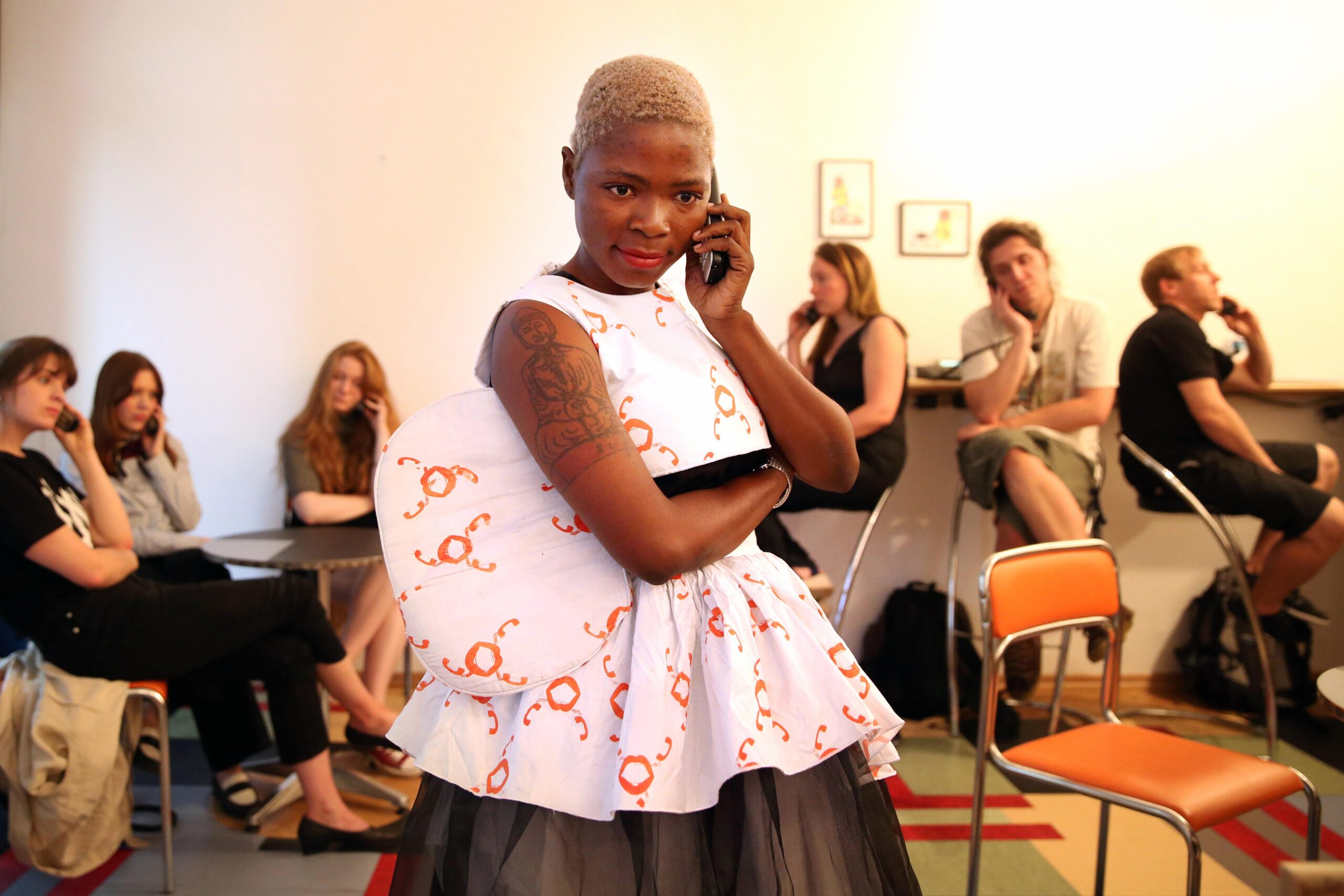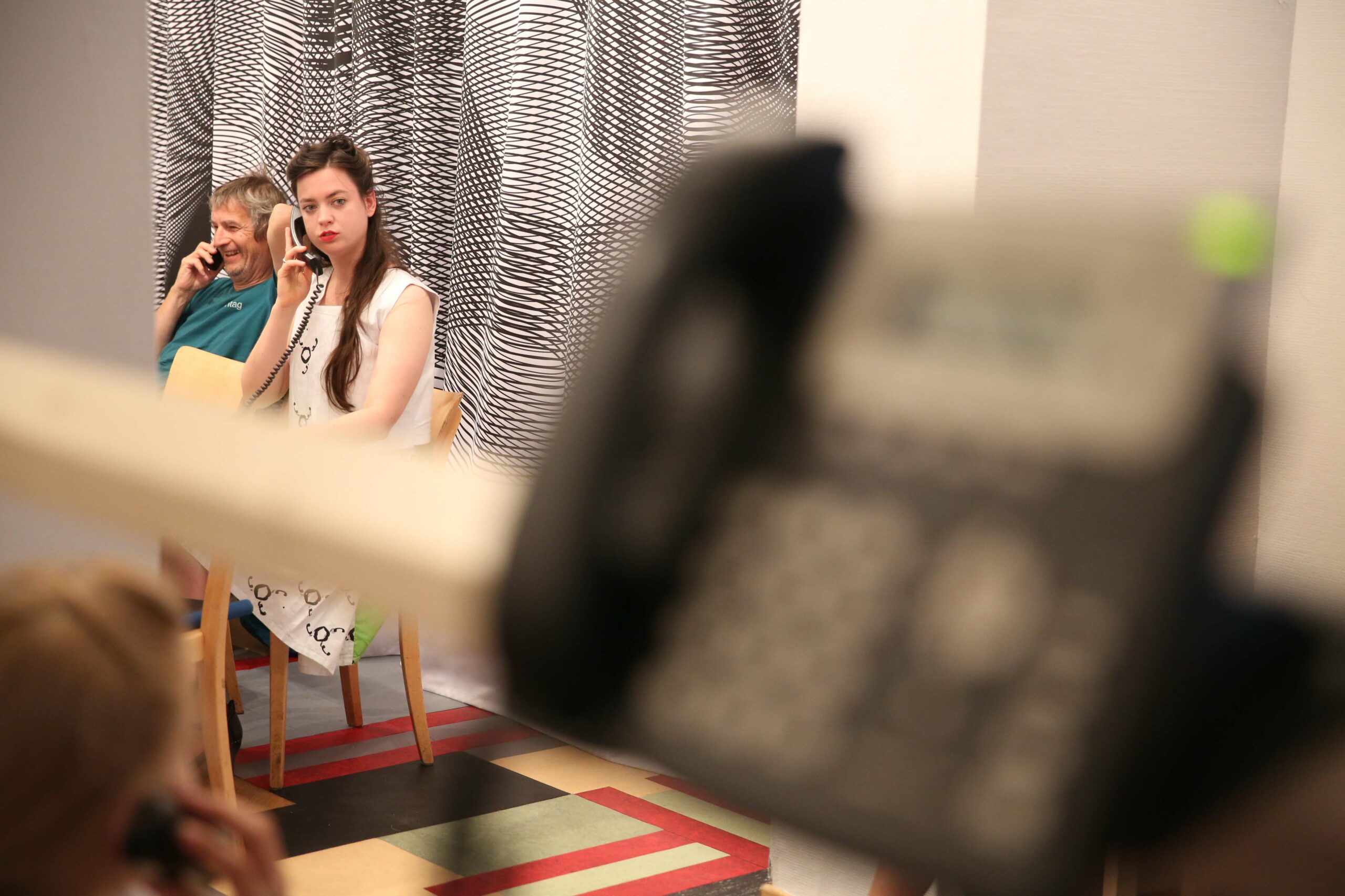 Xo'do allôkan-nù © Anja Beutler
Xo'do allôkan-nù © Anja Beutler
Xo'do allôkan-nù © Anja Beutler
Xo'do allôkan-nù © Anja Beutler
Xo'do allôkan-nù © Anja Beutler
Xo'do allôkan-nù © Anja Beutler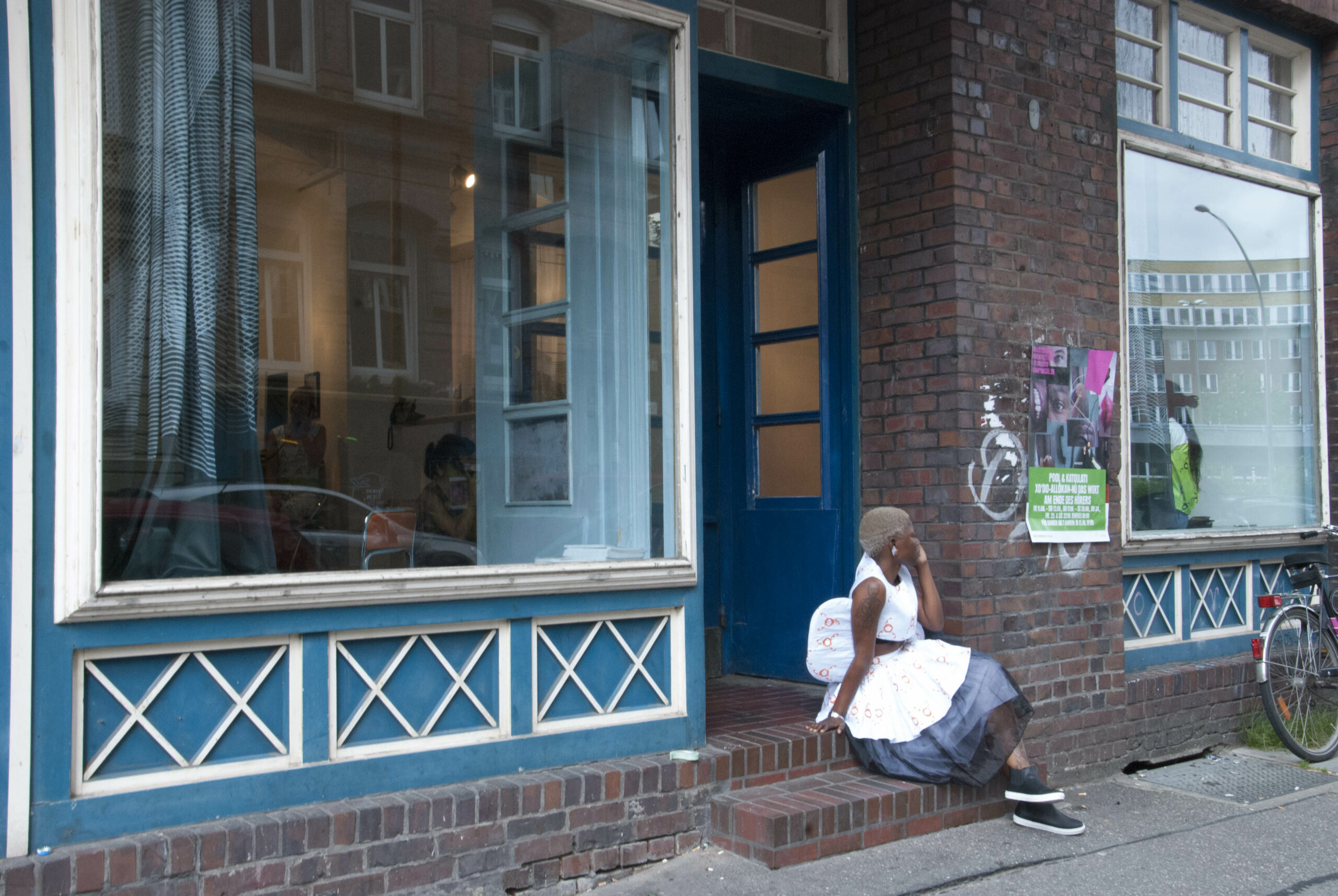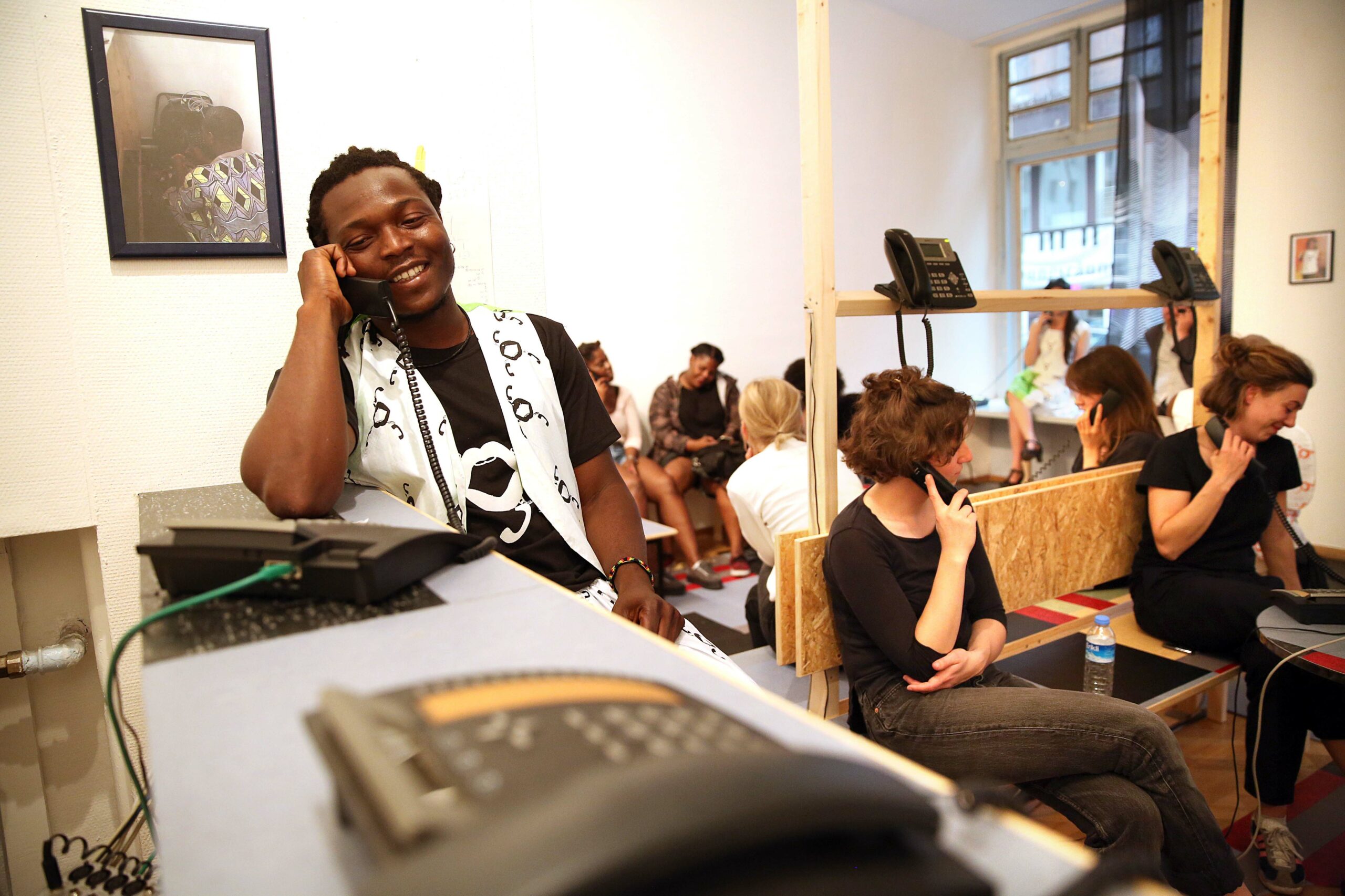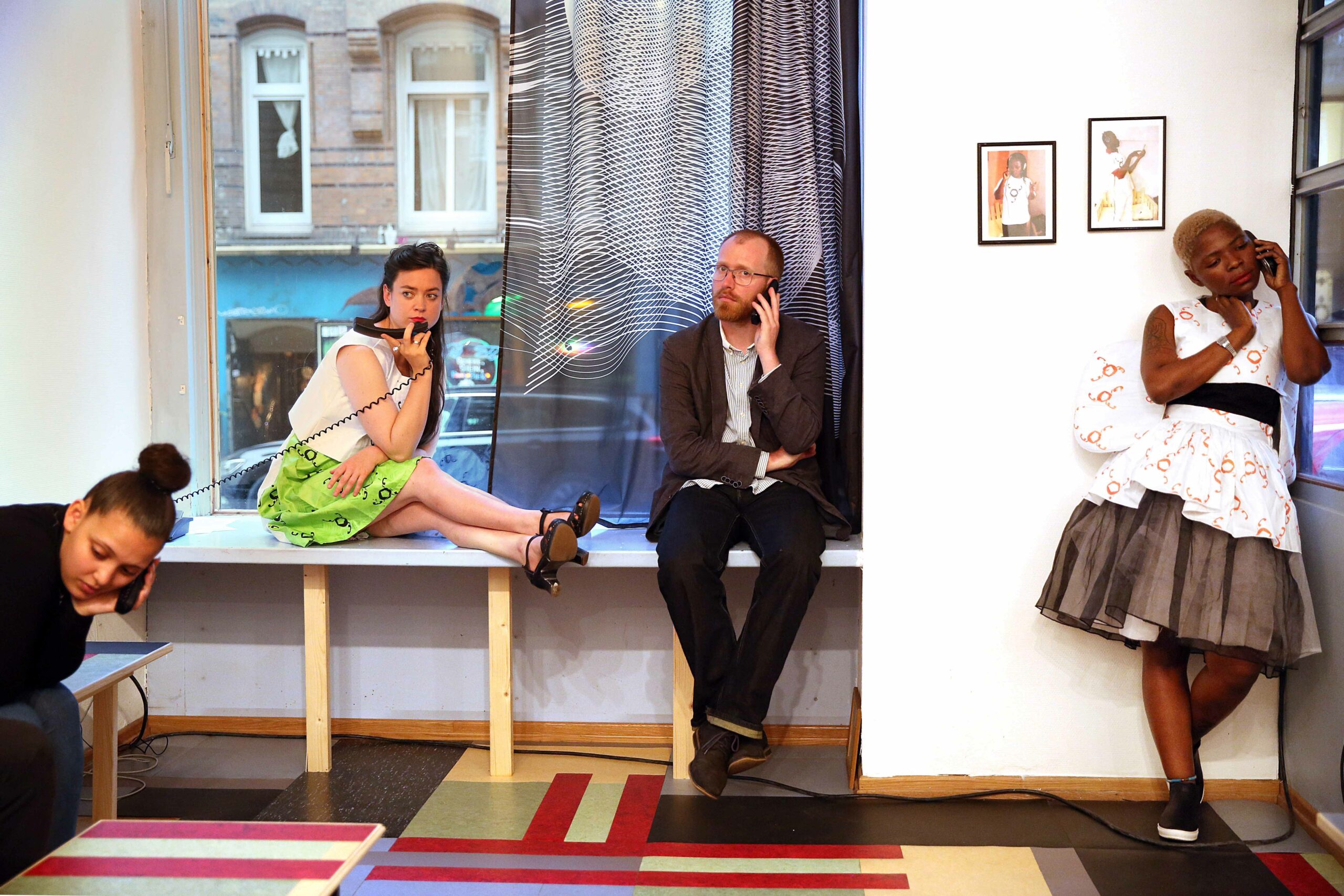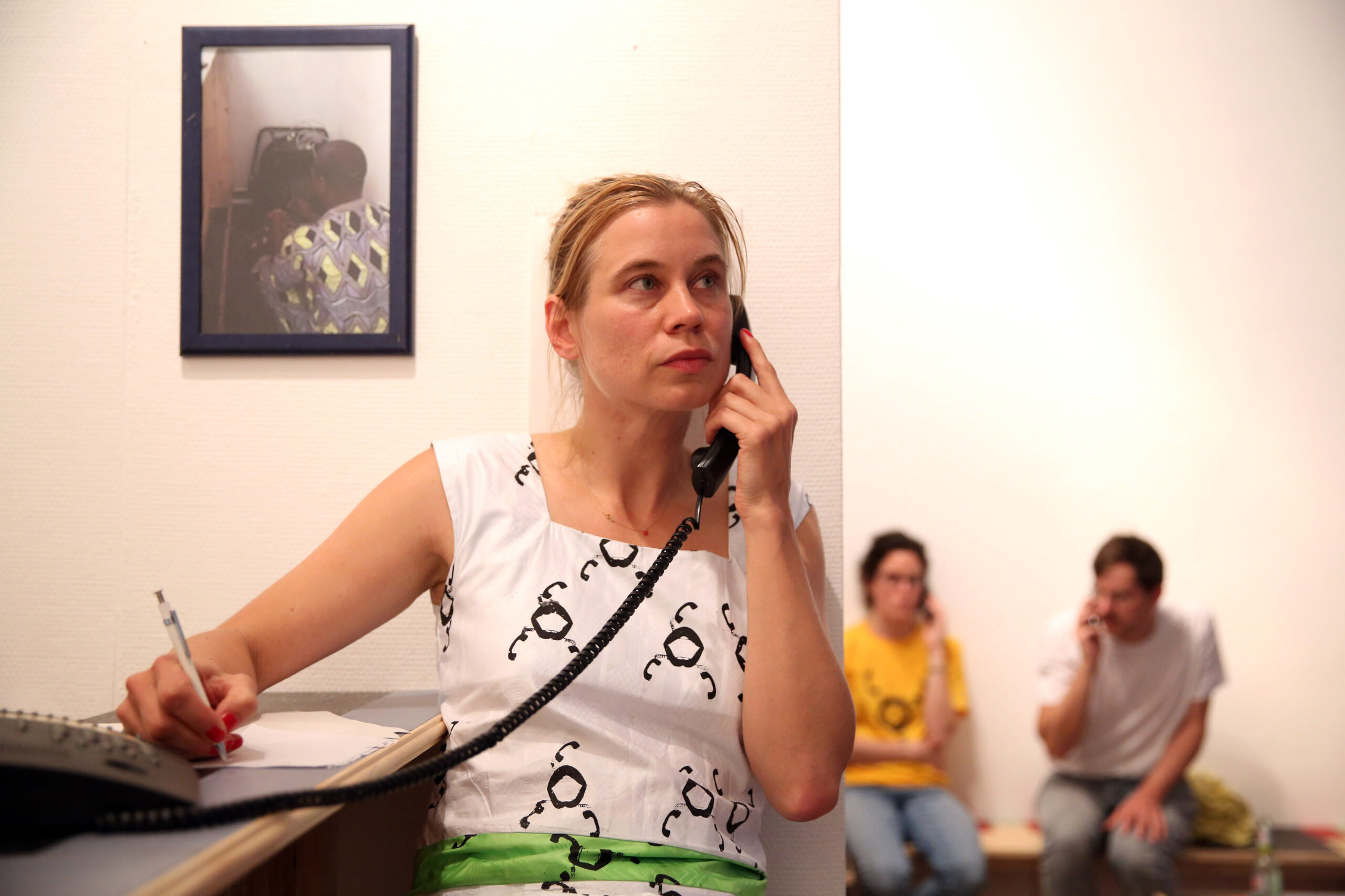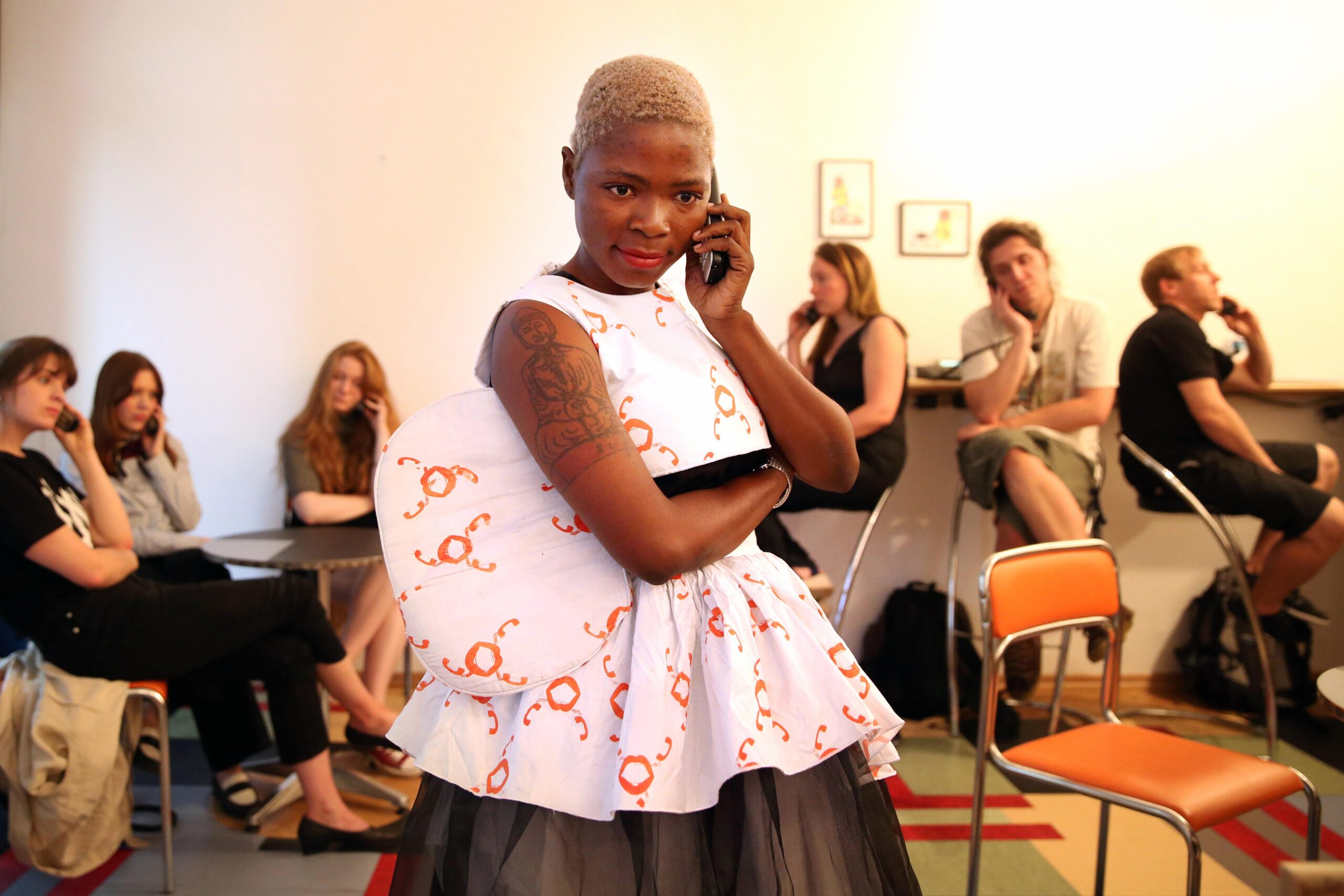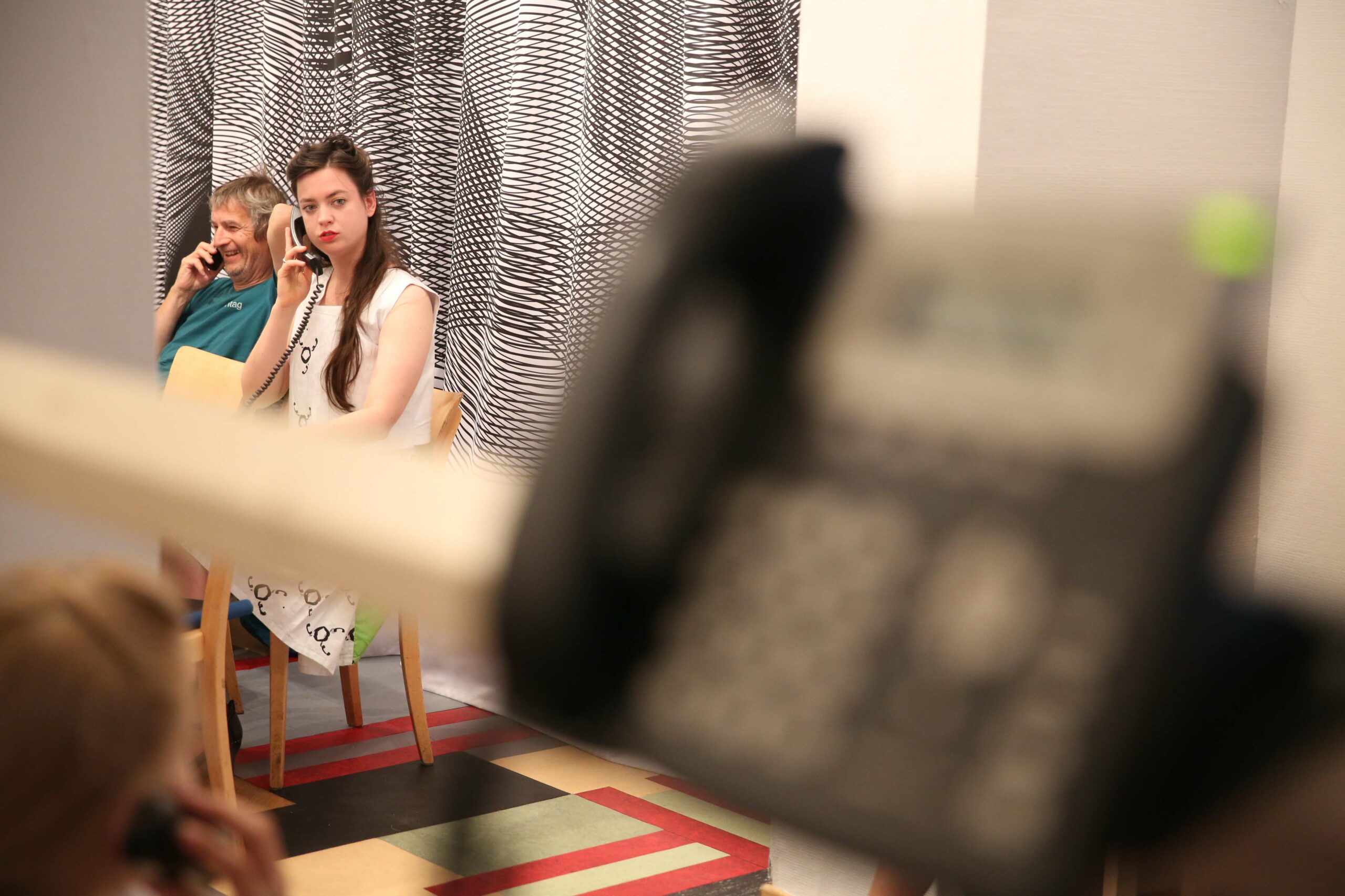 Fotos © Anja Beutler, Emmanuel Tometin Tognidaho, Katoulati, POOL
Mit: Harmonie Byll Catarya, Mélaine Doukloui, Charrelle Hounvo, Souléman E. Laly, Issiaka Moussa, Marcel Codjo Noubouke, Nina Sophie Schwabe, Annika Scharm, Precious Wiesner, Prisca Estelle Tcheki Goudou alias Sadky Team: Künstlerinnenkollektiv POOL (Eylien König, Martina Mahlknecht, Lisa Sperling, Doris Margarete Schmidt) Tonakpon Patrice Tonton Joker: Fabrice Adébayo Hounsoun, Florence Schreiber Raum: Yannikc Amoussou, Eylien König, Martina Mahlknecht, Mahoussi Kostüme: Sadky Goudou Elektrotechnik: Innocent Aniwanou, Rainer Korsen Dramaturgische Beratung: Fabrice Adébayo Hounsoun, Mable Preach
Premiere 11. August 18 Uhr
Termine 12. 17. 18. 19. 20. 24. 25. 26. 27. August 18 Uhr
TRAILER
FALTBLATT